US Southwestern Regional Cuisine
An American Food Atlas, Part IV: the Southwest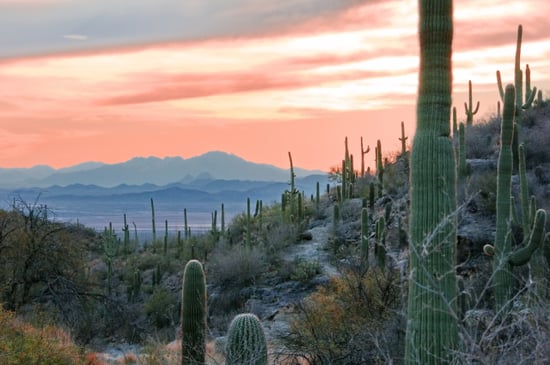 After sauntering through the seafood mecca of the eastern seaboard, the sweet and fried flavors of the Deep South, and the fresh, pasture-raised bounty of the West Coast, we're headed to a place where the days are hotter than Hades, and so are people's palates. Folks trek to the Southwest to get in touch with their spiritual sides, but it's just as much a destination for your gastronomical side. Ready to see what's in store? Then keep reading.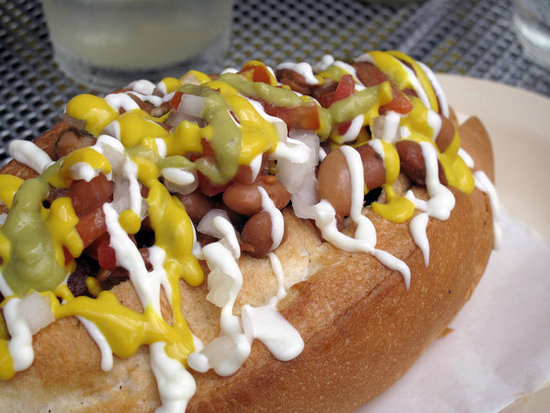 The Mexican Influence
Border states often reflect the foods of their neighbors, but nowhere in the US is this as true as in the Southwest. With Mexico within spitting distance from Arizona, New Mexico, and Texas, the flavors from south of the border prevail, although these states have turned them into a cuisine all their own. Salsa verde, cotija cheese, and roasted chiles may sound like toppings stolen from a Mexican taco truck, but sprinkle them on a bacon-wrapped frank along with ketchup, mayonnaise, and mustard, and you have yourself one of Arizona's famed Sonoran hot dogs. If you've been eating fajitas and nachos and calling them Mexican food, think again: these delights are Texas-based inventions that make use of traditional Mexican ingredients in deliciously different ways.
Green Chiles
The hot, dry desert is perfect for growing plump, scalding chiles, and in New Mexico, they like 'em green. Sometimes known as Anaheim chiles, these fiery devils are picked before they ripen, roasted, and peeled, and then added to just about everything. You'll find these famous peppers adorning everything from enchiladas and burritos to burgers and pizza. But don't be fooled by their ubiquitous presence: while some chiles are mild enough for novices, many can burn hotter than a jalapeño!
Beef: It's What's For Dinner
If you've been privy to Texas-style barbecue, chances are there wasn't a chicken in sight. Those rolling hills and pasturelands are the perfect environment for raising cattle, and as such, beef reigns as the go-to meat. Chili con carne would just be tomatoes and chiles without this important ingredient, and no grill goes without a smoky slab of brisket.
What's your favorite aspect of Southwestern cuisine?