Source: POPSUGAR Photography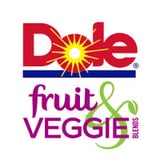 Feel like mixing up your palate? We partnered with DOLE® Fruit & Veggie Blends to showcase flavors you'd never expect would blend so well together.
Some common flavor combinations are so obvious they feel made for each other, like peanut butter and jelly. To break the mold, we're rounding up five unexpected pairings that might not seem like they would taste good but are actually a delicious surprise for your taste buds. The following recipes will inspire you to toss together your own unique dishes and explore different flavor profiles.