Shouldn't your cake look every bit as outstanding as it tastes? Pick a topper that's out of the ordinary to put a unique spin on your decadent wedding [1] cake. These 10 offer whimsical, adorable, and funny ways to decorate your delicious wedding cake, no matter what the style or flavor.
Photo by Judy Pak Photography [2] via Style Me Pretty [3]
Waving Flag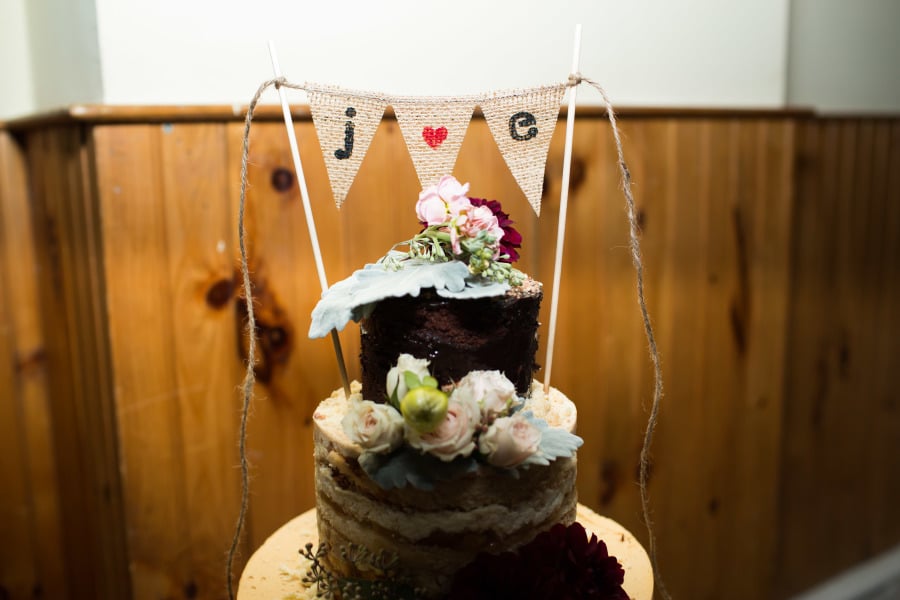 A cake topper that you can actually DIY [4], these charming mini pennants add extra whimsy.
Photo by Dutton + James [5] via Style Me Pretty [6]
Berry Sweet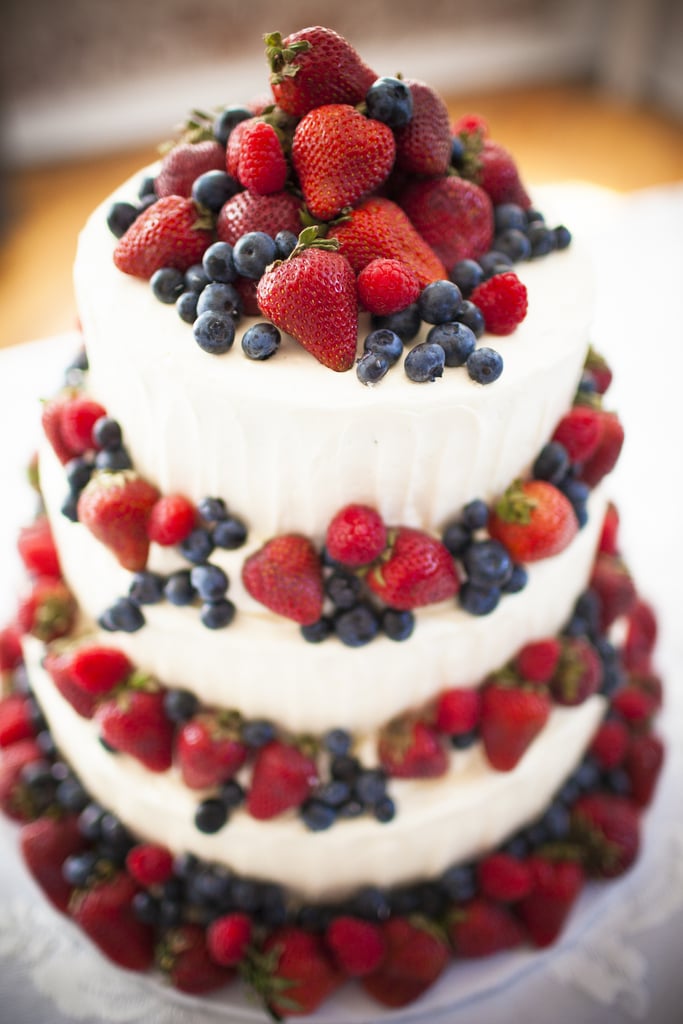 Though they may not be a traditional topper, fresh berries are a delicious way to decorate a decadent cake.
Source: Flickr user SeanDavis
[7]
Made of Paper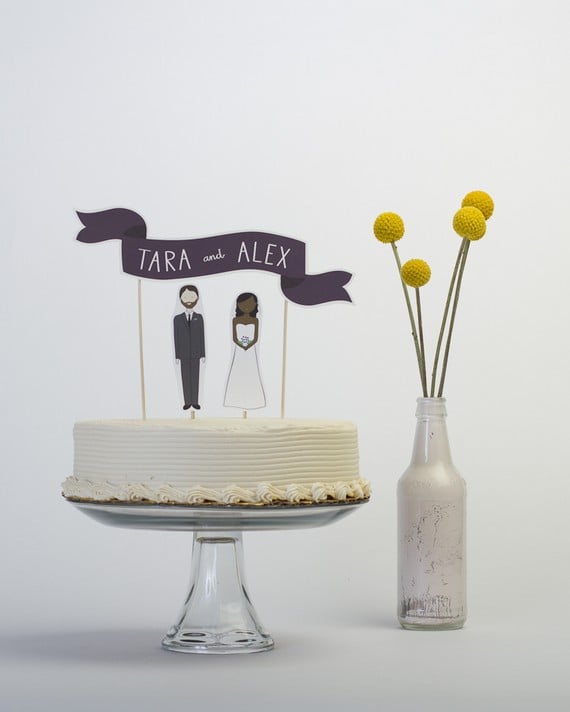 This paper cutout couple [8] ($30) adds a whimsical spin on the traditional bride and groom toppers.
Spell It Out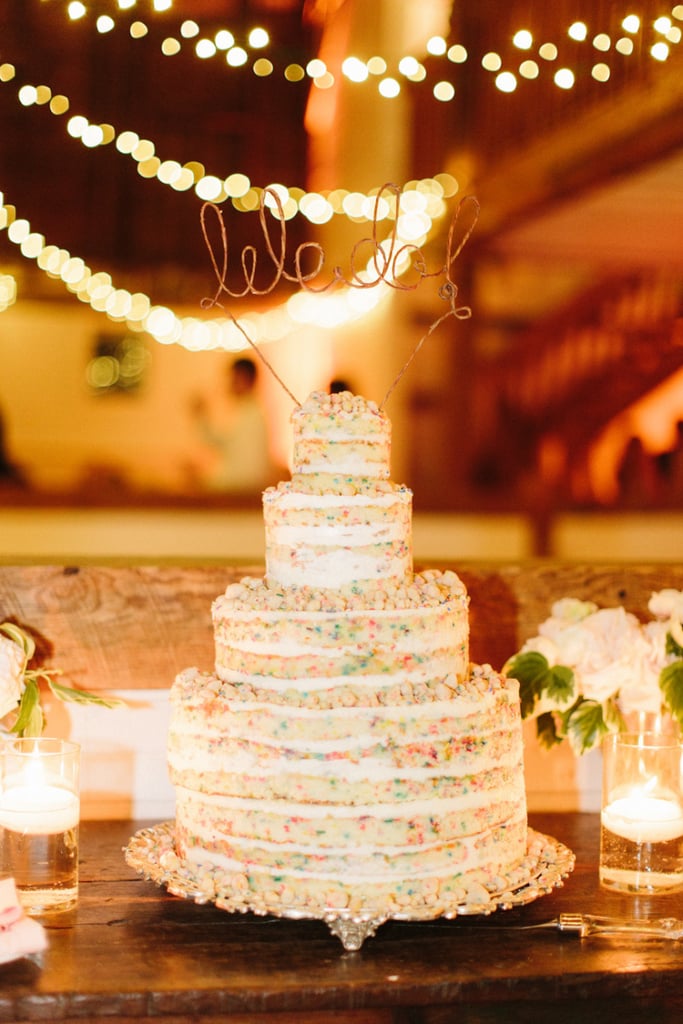 Since sometimes it can be hard to find the words to say, have them spelled out on top of your cake!
Photo by Judy Pak Photography [9] via Style Me Pretty [10]
Surfs Up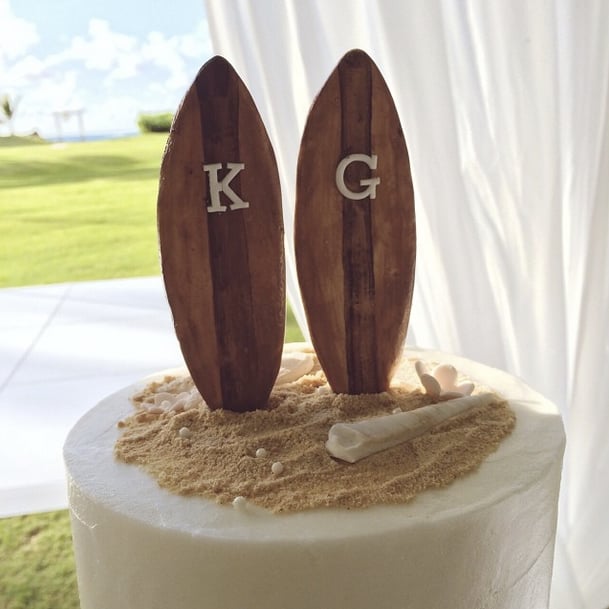 For a couple who's ready to hang ten together, these surfboard toppers are, like, totally sweet dude.
Source: Instagram user acakelife [11]
Love in Lego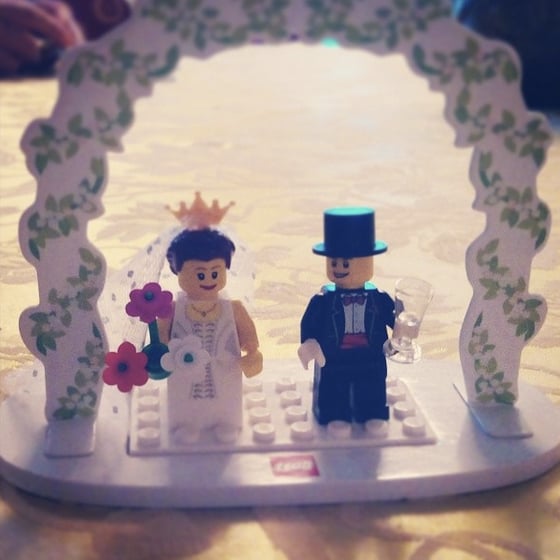 This Lego topper is the perfect way to embrace your inner child on your big day.
Source: Instagram user francjtal [12]
Pink Flamingos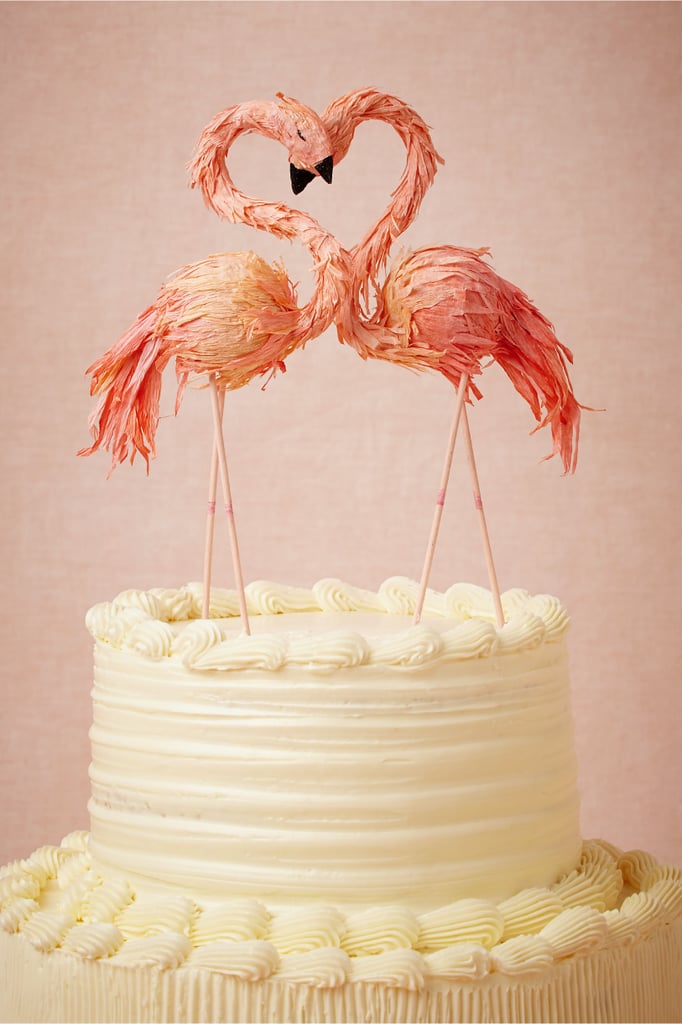 If you have a soft spot for adorable animals, these nuzzling flamingos [13] ($138) will capture the heart of every guest.
Glittering Hearts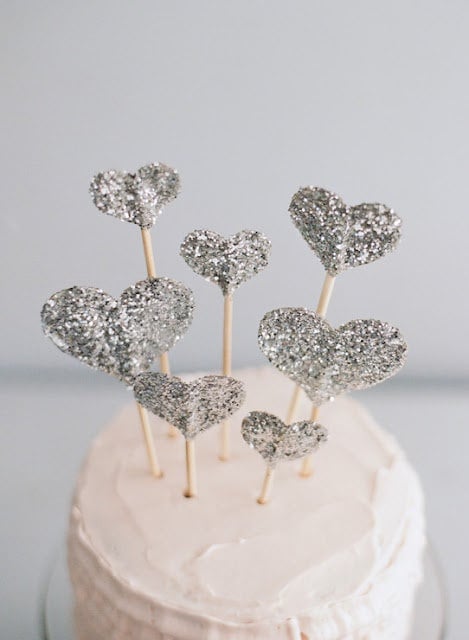 These glittering hearts [14] ($9) will make the cake shine on your big day.
Love Birds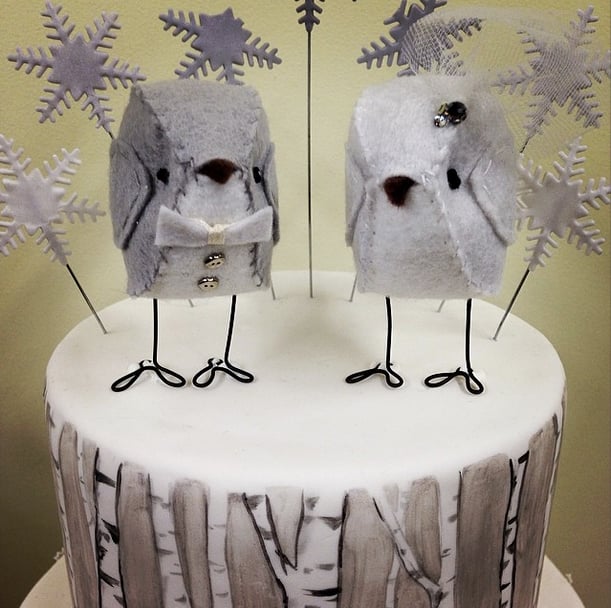 These little love owls are too cu(hoot)te.
Source: Instagram user cinnamonbirds [15]
Wine Cork Cuties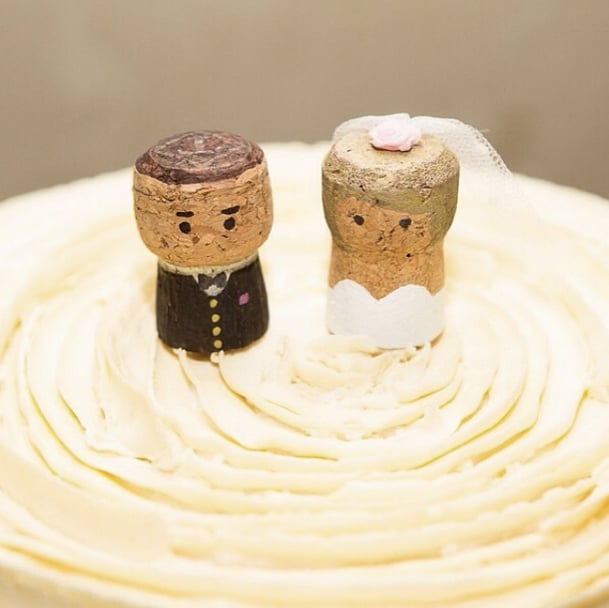 The couple who loves to cuddle up with a bottle of red will appreciate the wine cork bride and groom.
Source: Instagram user melissawedding [16]