Uses For a Mason Jar
4 Major Uses For a Mason Jar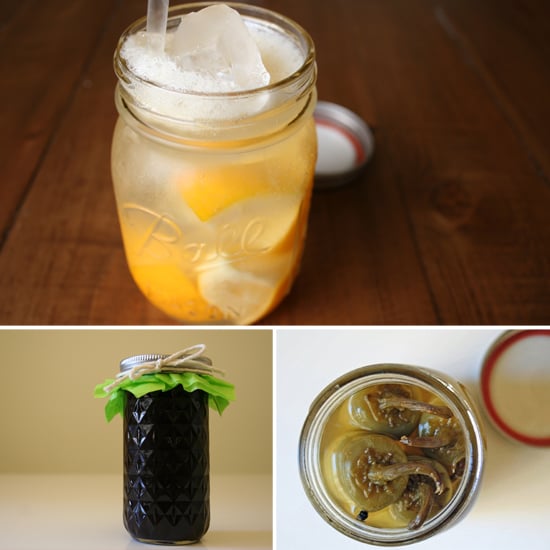 If you don't have a mason jar in your kitchen, then it's about time you invest in this multipurpose container. There's no need to invest in fancy kitchen equipment when mason jars are able to do (and store) so much, plus they'll only cost you about a dollar a jar. From preserving fruits to shaking up salad dressings, take a look at the major uses for this glass canning jar.
Preserve: Jams, jellies, and pickled vegetables require this special air-locked seal to stay fresh and bacteria-free.
Store: Transport smoothies and lunch, store leftovers, or keep dry beans and grains airtight. A mason jar is also an easy way to store a sourdough starter. Or take the lid off and serve an adults-only refreshment.
Shake: Emulsify salad dressing and cocktails by shaking them up a tightly sealed mason jar. Even shake up a batch of whipped cream.
Grow: Grow fresh herbs at your window sill with a mason jar as a pot. Sprout grains and beans by fitting a cheesecloth over the top of a mason jar.
What else do you do with a mason jar?