Frankly, going out to eat on Valentine's Day is for amateurs. The prices are jacked up, the service and food are often subpar (restaurants typically cram in as many covers as they can), and it all tends to feel forced. Instead, do as we do, and book a table somewhere special for a few days before or after, and dine in on the actual date. This menu will give you the luxe restaurant feel at home, with minimum stress (much of the work is or can be done ahead of time), so you can actually enjoy an evening with your loved one.
Wine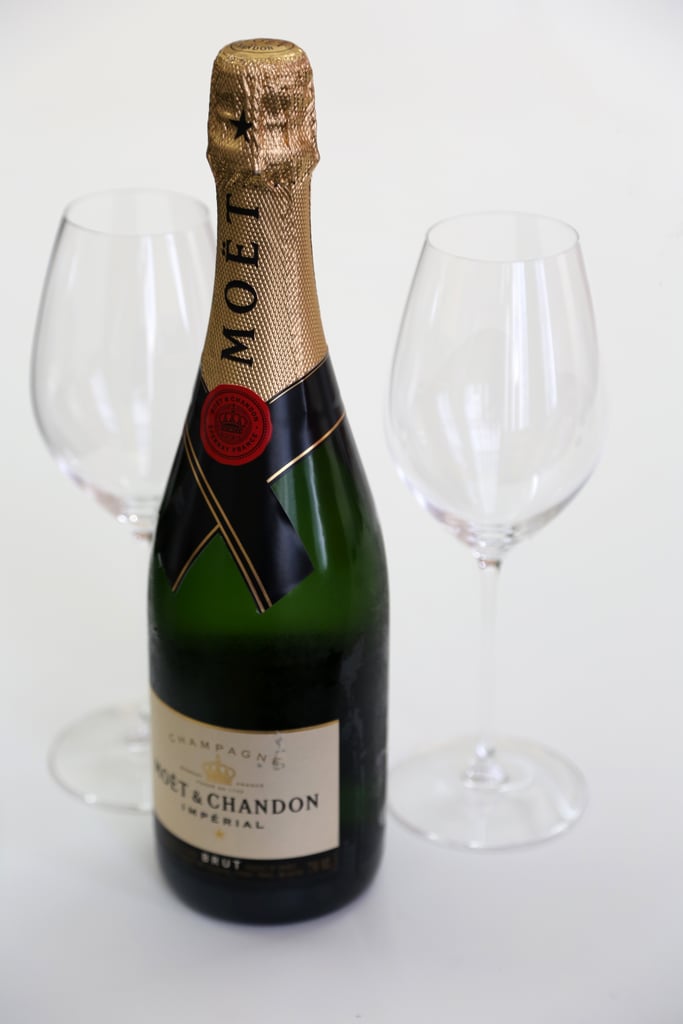 Cocktails are nice, but generally speaking, wine pairs better with food. Keep things classy classic by popping open a bottle of Champagne to pair with the deviled eggs; a half-bottle is great if you don't want to get too sloshed. A medium-bodied Italian red, like Vino Nobile di Montepulciano or Sangiovese, is ideal for sipping alongside the meaty pasta bolognese.
Foie Gras Truffled Deviled Quail Eggs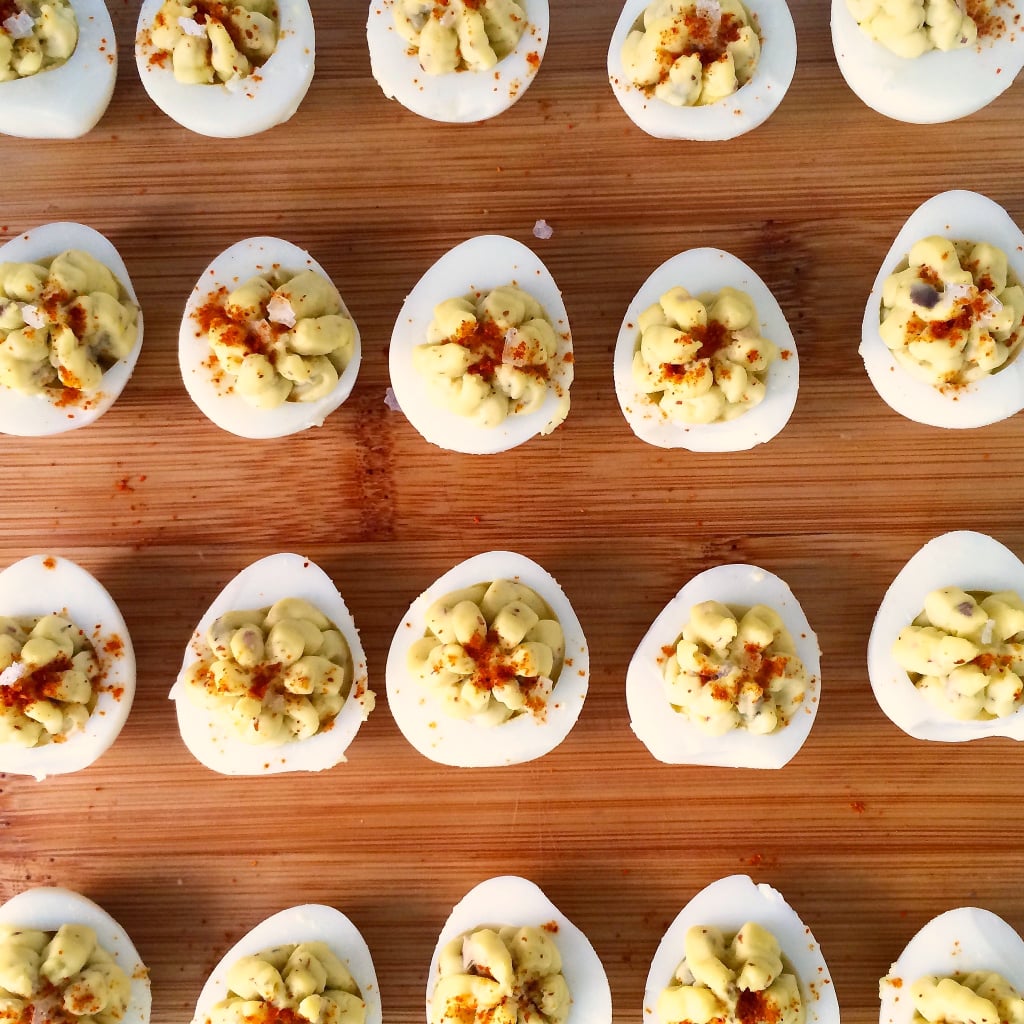 Luxe variations on deviled eggs abound on hip restaurant menus. Thankfully, this is a trend that's easy to emulate at home; when made with itty-bitty quail eggs, foie gras, and truffle mayonnaise [1], this retro nibble feels fresh.
Edible Flower Salad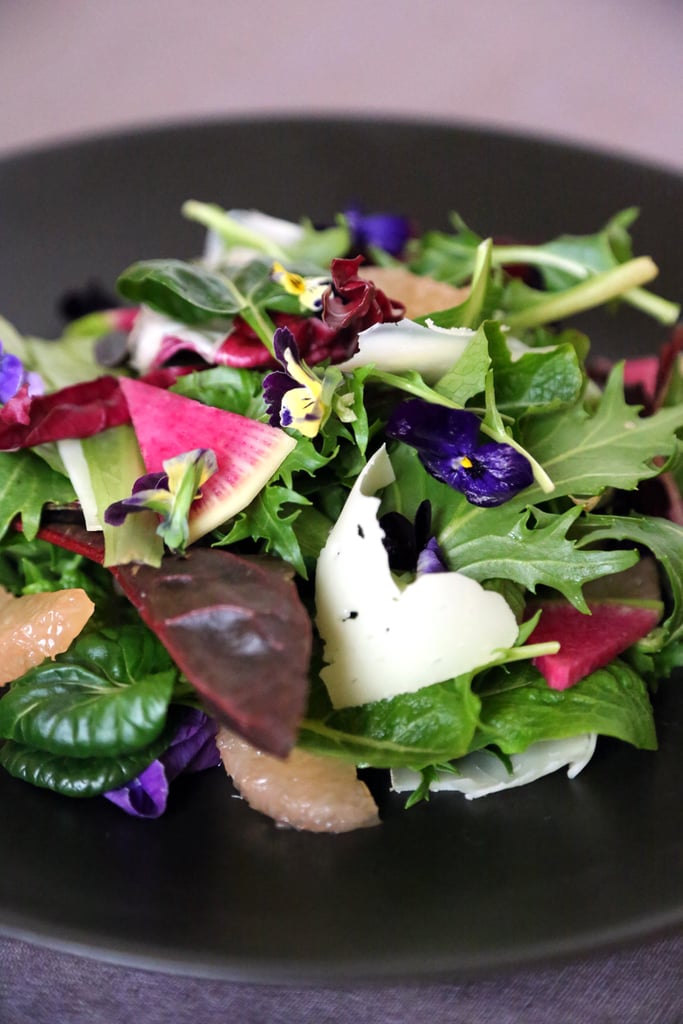 Edible flowers elevate a green salad [2] to celebration-worthy. Seek them out at the farmers market, or check your local Whole Foods (ours stocks them in the produce section by the herbs).
Slow-Cooker Pasta Bolognese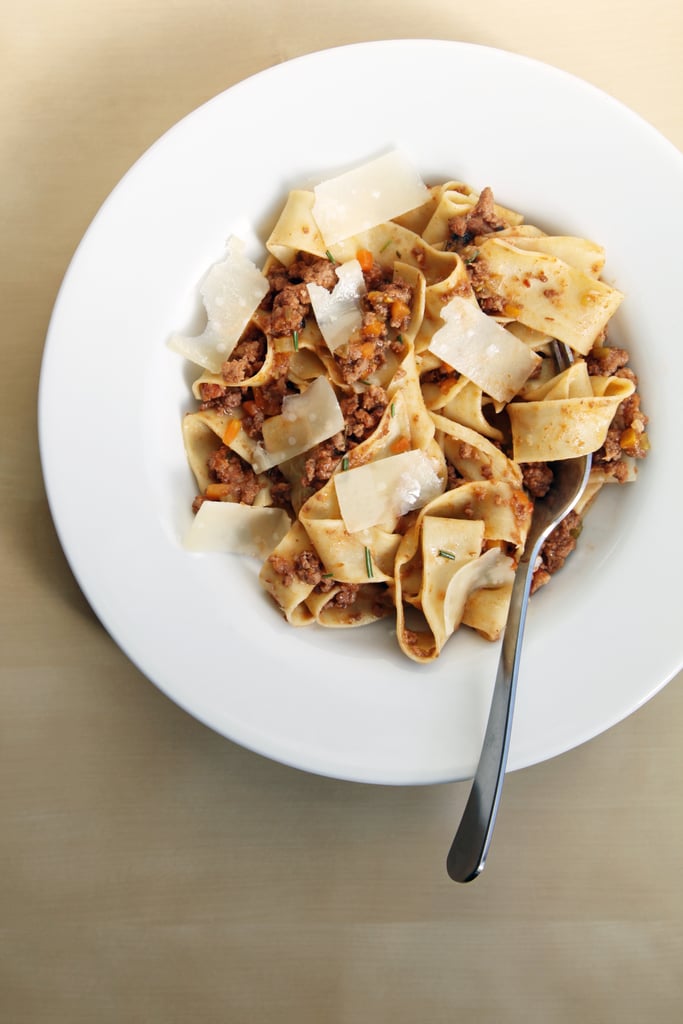 Stressing out isn't exactly sexy, which is why we love that this meaty bolognese sauce is cooked in a crockpot [3]. That, and the slow, gentle cooking makes for exceptional flavor.
Dark Chocolate Fondue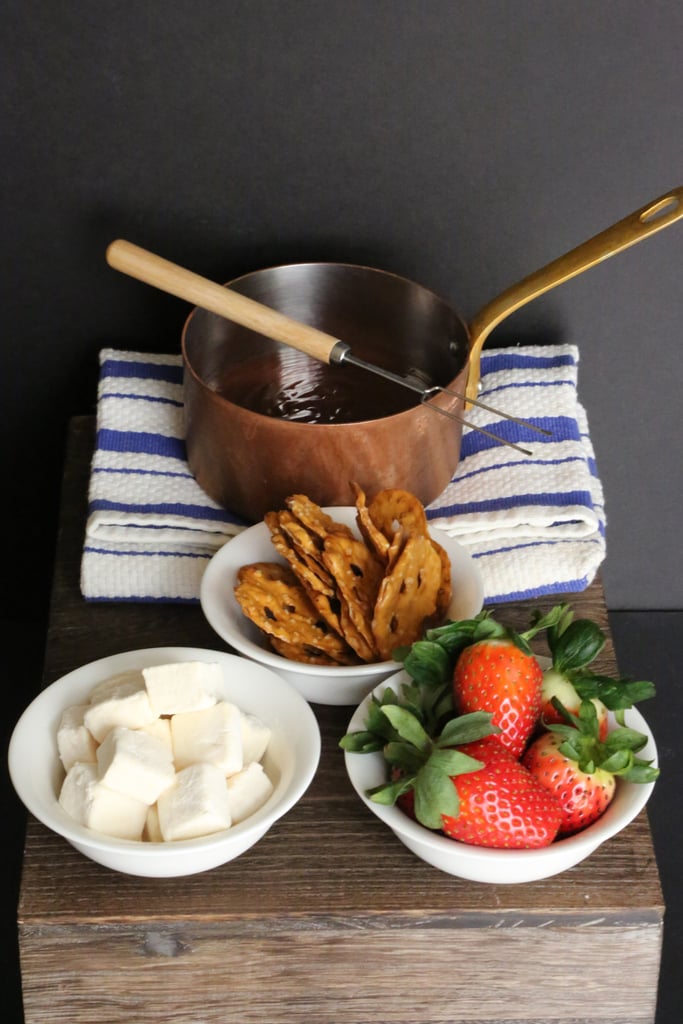 Linger over a petite pot of dark chocolate fondue [4]. Dipping marshmallows, pretzels, and fruit in the glossy melted chocolate makes for a playful finale to your meal.