Vanilla Creme Peeps Review
Taste Test: Vanilla Créme Peeps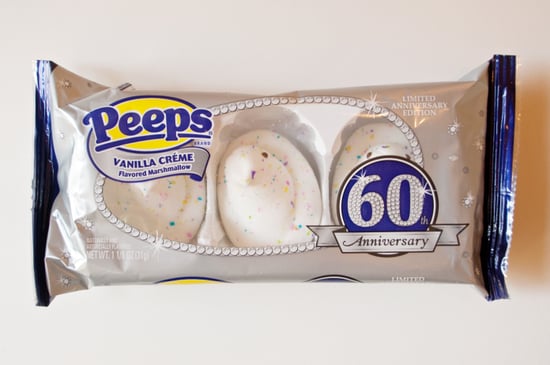 Neon pink stalks of rhubarb and sweet and snappy peas may be nature's cue that Spring has sprung, but I don't quite process the transition until I've sunk my teeth into my first sugar-crusted Peep of the season. Sure, Just Born has branched out with seasonal variations as of late — we were particularly fond of a gingerbread iteration that debuted this Winter — but it's a tall order to top the classic that I, like many, grew up with. Now, without giving too much away, I'd argue that they've done just that with their latest offering: a confetti-bedecked Vanilla Créme Peep to celebrate the company's 60th anniversary.
Keep reading to learn what makes these confections shine.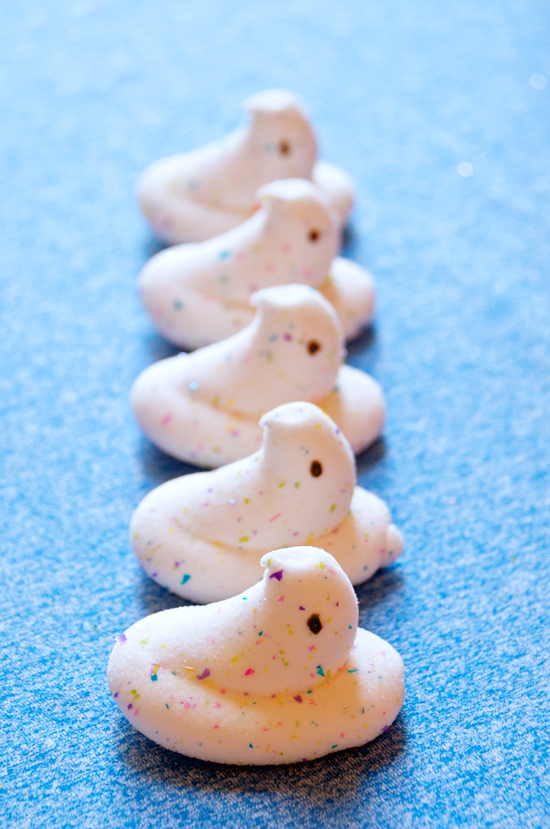 An intoxicating and instantly recognizable aroma wafted out of the packaging as soon as we tore it open for a taste test. Less straight vanilla and more birthday cake — fitting given their anniversary/birthday tie-in — it may verge on cloying, but if you're a fan of Funfetti cake and the like, these charming candies will be right up your alley. Detractors noted that they were a hair sweet for an adult palate, but most felt that the satisfyingly artificial vanilla note rounds things out in a way absent in their original iteration. If nothing, they're undeniably adorable — try, just try, not to smile when laying eyes on a package — then get down to business and devour at least one.
Tasters' average rating: