Ingredients
2 vanilla beans, split lengthwise and scraped
2 cups whole milk
6 large egg yolks
3/4 cup plus 2 tablespoons sugar
2 cups heavy cream
1 teaspoon pure vanilla extract
Directions
In a medium saucepan over medium heat, combine the vanilla beans and scrapings with the milk. Bring to a gentle boil. Remove from heat, and let steep, covered, 30 minutes.
Prepare an ice bath; set aside.
In the bowl of an electric mixer fitted with the whisk attachment, beat egg yolks and sugar on medium-high speed until thick and pale, about 4 minutes.
Place milk mixture over medium-high heat; bring just to a simmer. Slowly pour about 1/4 cup hot-milk mixture into egg-yolk mixture, beating on low speed until blended. Continue adding milk, about 1/2 cup at a time, beating until incorporated after each addition.
Return mixture to saucepan; stir with a wooden spoon over low heat until mixture is thick enough to coat back of spoon, 3 to 5 minutes. Custard should retain a line drawn across the back of the spoon with your fingertip.
Remove pan from heat; stir in chilled cream to stop cooking. Pour custard through a fine sieve into a medium bowl set in ice bath; let stand, stirring occasionally, until chilled.
Stir in extract. Freeze in an ice-cream maker according to manufacturer's instructions.
Transfer to an airtight container and freeze for at least 4 hours, or overnight until ice cream sets.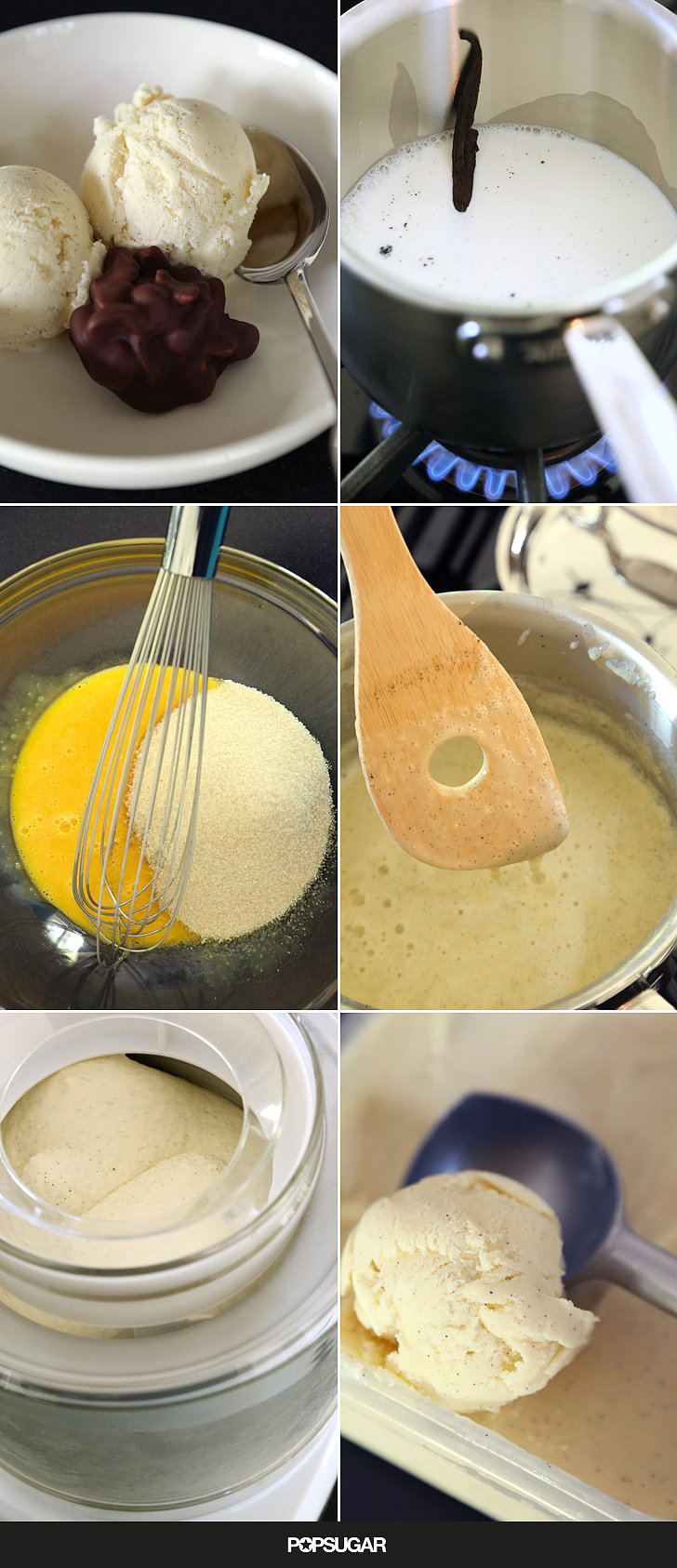 Information
Category

Desserts, Ice cream

Cuisine

North American

Yield

Makes 1 1/2 quarts