Vegan Mushroom Garlic Soup Recipe
Mushroom Garlic Bisque
Mushroom Garlic Bisque
Beyond the Moon Cookbook
Ingredients
2 cups dry red wine
1-1/2 lbs. mushrooms, quartered (about 6 cups)
1 tbsp. Earth Balance margarine
1-1/2 cup onions, chopped
10 large garlic cloves, minced
1/2 tsp. dried thyme
1-1/2 cup fresh bread crumbs (I used an olive loaf and chopped up about 1/2 of it)
1 cup Tofutti sour cream
2-1/2 cup almond milk
2 tbsp. tamari
1 tsp. salt
2 tbsp. fresh basil, chopped
Dash of black pepper
Directions
In a large soup pot, heat 1-1/2 cups of the wine and add the mushrooms.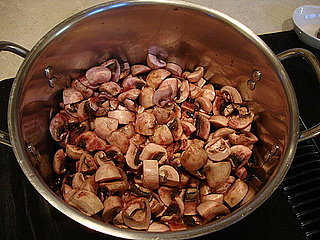 Simmer, partially covered, until the mushrooms have absorbed all wine, about 20-25 minutes. Meanwhile, melt the butter in a skillet and add the onions, garlic, and thyme until the onions are soft, about 5 minutes.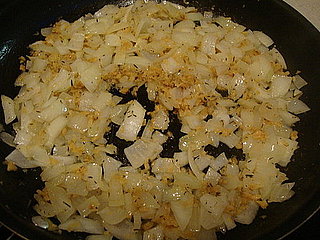 Puree the onions in a food processor.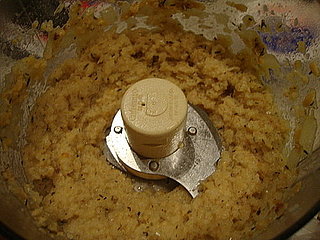 Add the bread crumbs, sour cream, and three-quarters of the cooked mushrooms.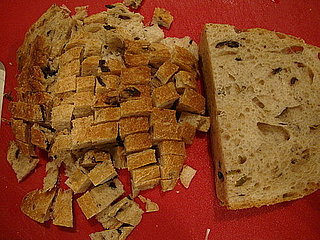 (Fresh bread crumbs)
Process until smooth.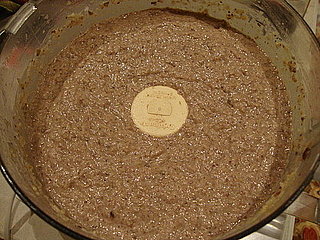 Stir the puree into the soup pot with the left over mushrooms. Whisk in the milk, tamari, salt, basil, pepper, remaining 1/2 cup red wine, and 2-1/2 cups of water. Heat until warmed through, stirring often. Ladle into soup bowls and enjoy!
Information
Category

Soups/Stews, Bisque

Cuisine

North American