Vegan Scalloped Potato Recipe 2011-04-11 16:24:49
Herb-Scalloped Potatoes
Herb-Scalloped Potatoes
Veganomicon
Ingredients
2 lbs white potatoes (3 average-size) scrubbed, slice into 1/8″ thick disks
3/4 C vegetable broth
1/2 C unsweetened soy milk (he used almond milk)
1 Tbs olive oil
3 cloves garlic, minced
3 Tbs nutritional yeast or flour (he used nutritional yeast)
1/2 tsp thyme
1/2 tsp basil
1/4 tsp rosemary
1/4 tsp paprika
1/2 tsp salt
Several pinches of black pepper
Directions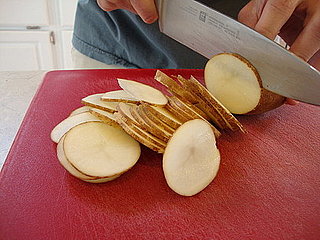 Preheat oven to 400. Lightly grease a 9×13″ baking dish. Layer the potatoes in the dish, slightly overlapping them. Lay them across the short way first, overlapping a little less than half of each potato slice. In each subsequent row, overlap the potatoes by about 1/4 of each potato slice. (Keep in mind, if you want to layer in the spices, broth, milk, and nutritional yeast, don't layer all the potato slices at once).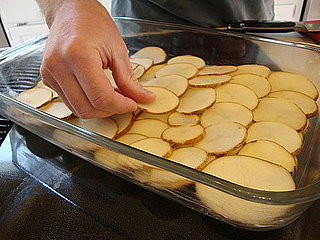 Pour most of the vegetable broth over the potatoes, reserving about 3 tablespoons.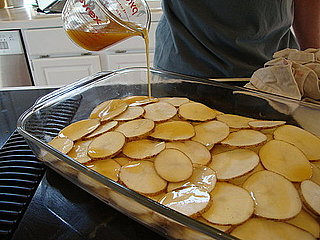 Pour the almond milk and drizzle the olive oil over the potatoes, making sure to coat each one. Scatter the garlic over the top then sprinkle with 2 tablespoons of nutritional yeast all over the potatoes. Slowly drizzle the remaining vegetable broth on top. Sprinkle with remaining tablespoon of nutritional yeast, the herbs, and salt.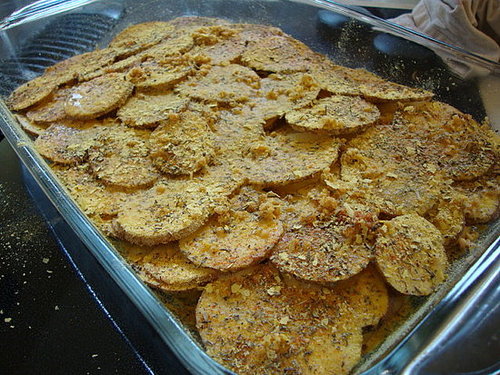 Loosely cover with foil and bake for 35 minutes. Uncover and bake for another 15 minutes and enjoy!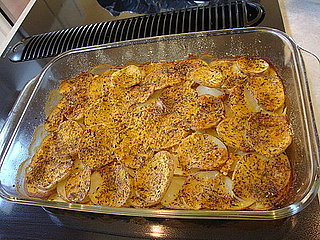 Information
Category

Side Dishes, Potato

Cuisine

North American