Vegetable Cocktails: A Pretty Spring Party Snack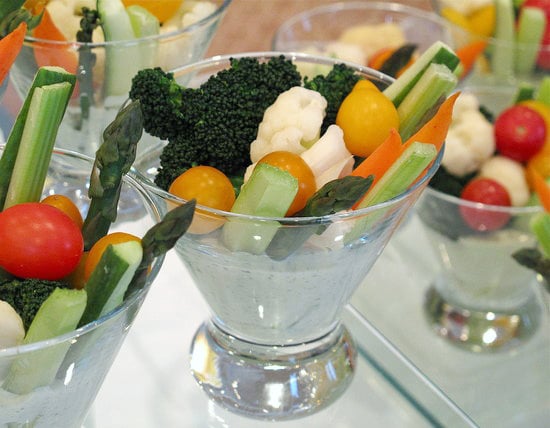 At a recent wine tasting, I went off in search of the snack table in between sips. I was disappointed by the lack of cheese (how can any event serve crackers and no cheese?!) but totally inspired by a colorful spread of what I'll call "vegetable cocktails."
On the table were rows of stylish, V-shaped cocktail glasses. Each was filled at the bottom with St. Patrick's Day-appropriate green goddess dressing, then topped with Spring and baby vegetables like asparagus, cauliflower, and young carrots. With a visually stimulating spectrum of colors, this cocktail makes for one gorgeous, simple, and healthy party snack. Have you ever served something similar?