Video of Paula Deen and Barbara Walters on the View
Paula Deen Becomes a Hot Topic on the View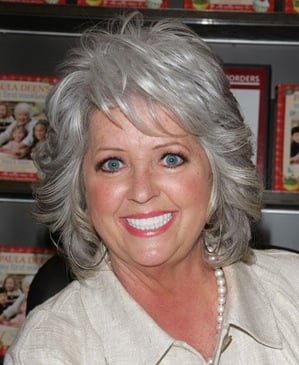 In January 2011, Food Network host Paula Deen appeared on The View to promote her new children's cookbook. Those who caught it know that it wasn't pretty to watch. Put the sassy Paula Deen and the straight-laced Barbara Walters together, and you get an uncomfortable dynamic.
As the ladies of The View sit behind a stupendous spread of fried chicken and other Southern comforts, Paula licks strawberry cake off her fingers and pictures of macaroni and cheese grace the background. Walters then forces the queen of Southern cuisine to answer a rather serious question:

This is a cookbook for kids. Obesity is the number one problem for kids today. Everything you have here is enormously fattening. You tell kids to have cheesecake for breakfast . . . Does it bother you that you are adding to it? No? Not at all?
Stunned, Deen bumbles something about moderation — "you know, we don't eat this every day" — to an unconvinced Walters.
UPDATE: With the news that Paula Deen has type 2 diabetes, the women of The View furthered the debate on "hot topics" this week. Watch the video, and weigh in on your thoughts after the jump