Warm White Bean Dip With Goat Cheese and Roasted Bell Peppers
Warm Up White Bean Dip With Roasted Bell Peppers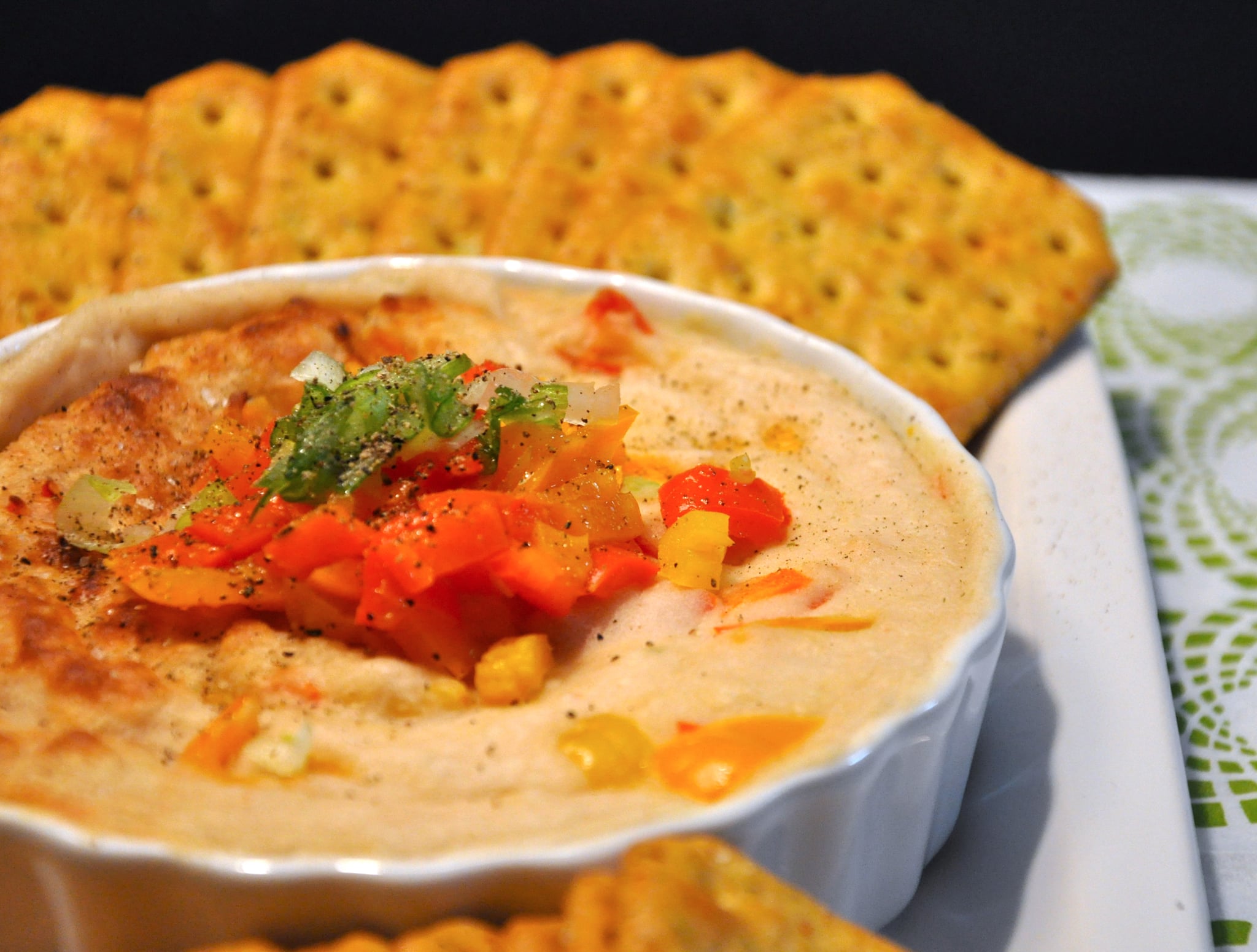 Over the holidays, I made a tasty white bean dip, but while I ate it, I thought of a ton of ways to jazz it up. So last weekend, I finally tested out my twist on the classic dip. First, I skipped the cream cheese and opted for a more tangy cheese — goat cheese. To give the dip more texture, I then added chopped roasted bell peppers and scallions. Finally, to further enhance the flavor, I warmed it up and browned the top just before serving. The resulting dip was divine with both crudités and crackers. Ready to try this dip? Get the recipe.
Warm White Bean Dip With Roasted Bell Peppers
From Lauren Hendrickson
Ingredients
1 (15 ounce) can of white cannelini beans, drained
3.5 ounces of goat cheese
1 clove of garlic, peeled
2 tablespoons olive oil
1 scallion, finely chopped
1 roasted bell pepper or 1/2 a jar of roasted bell peppers, finely chopped
Salt and freshly ground black pepper, to taste
Directions
Preheat the oven to 350 degrees F.
While the oven is heating, combine the beans, goat cheese, and garlic in a food processor. Process until completely smooth. With the motor running, slowly add the olive oil to the bean and goat cheese mixture.
Put the mixture in a small bowl and add 3/4 of both the roasted bell pepper and the scallion, and a generous sprinkling of salt. Mix well.
Place mixture in shallow ramekins and bake until warm about 15 minutes. If desired, use your broiler to brown the top. Garnish with remaining bell pepper and scallions, sprinkle liberally with freshly ground black pepper, and serve immediately with vegetables or crackers.
Serves 6-8.
Information
Category

Snacks, Dips
Love making changes to recipes, share thoughts and tips in the YumSugar Community!