Wavy Lay's Roasted Garlic and Sea Salt Review
Vampires Begone! Taste Testing Lay's Roasted Garlic and Sea Salt Chips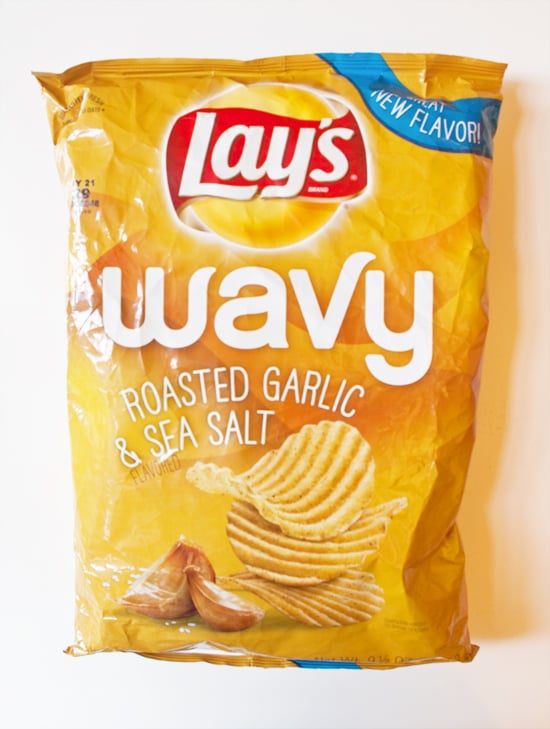 The question: can a mass-market potato chip capture the much-beloved earthy, caramelized sweetness of roasted garlic without verging on cloying, burnt, or worse? As I ripped into a bag of Lay's latest offering — Wavy Lay's Roasted Garlic and Sea Salt Chips — I wasn't quite sure what to expect, but as soon as a crisp chip crunched between my teeth I knew we had a winner on our hands. Just to be sure I wasn't biased — I'm an unabashed garlic fan, often doubling up on the fragrant allium in recipes — I set out a bowl to share with my office mates to see if they'd agree.  
Find out the results.
And agree they did; comments ranged from praise over the crisps' mellow and salty-sweet flavor profile, to one taster's expressed desire to make herself a "sub [sandwich] and enjoy a cold drink" to pair with a handful of the addictive — even "amazing" — chips. Allium lovers, take heed, these pungent, yet well-balanced, chips are a strong contender for the superlative chip in the category; most found these far more satisfying than their classic cousin, sour cream and onion, and we suspect you'll agree once you try them for yourself.
Tasters' average rating: