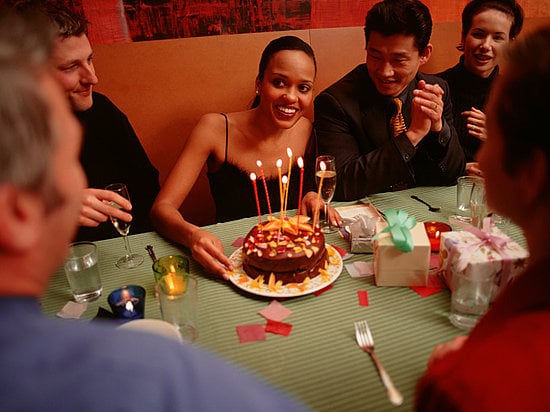 One of our lovely interns, Victoria, is back in the office for the Summer, and we recently found out this weekend she will be celebrating her 21st birthday. "You didn't tell us this weekend is your 21st birthday!" PartySugar interjected excitedly. "What are you doing? Do you know where you are going?"
As we oohed and ahhed over her plans (she is hitting up one of my favorite pasta spots, Farina), we also reminisced about our own rites of passage. For the big two-one, PartySugar threw a cocktail party at her grandfather's house, complete with a purple carpet for guests.
As for me, my parents took me to Spec's Liquor Warehouse to buy an assorted case of wines, which went alongside a spectacular dinner with friends. (Perhaps the following birthday, which was spent dancing atop Austin, TX, bars, would've made for a more traditional celebration.) How did you spend (or do you plan to spend, for you young-ins) your 21st birthday?