Ways to Eat Potato Chips
Add a Little Crunch to Your Life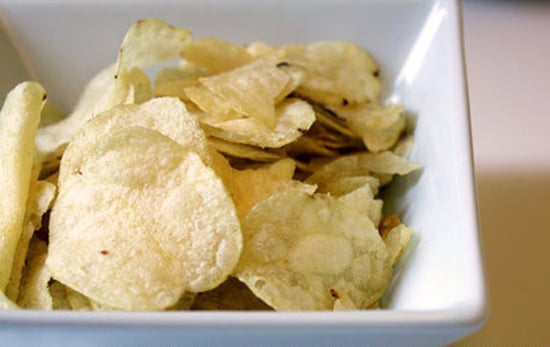 In addition to Pi Day, March 14 also happens to be National Potato Chip Day. While it's easy and satisfying to eat them right out of the bag, it's even more fun to come up with creative ways to add some crunch factor to your food. There's no doubt about it that potato chips are dangerously addictive on their own, but incorporated into other dishes, like sandwiches or even baked goods, they reach an entirely new level of awesome. So grab your favorite bag of chips and get creative!
Add them to your burgers or sandwiches as a contrast to all of the soft textures. Bobby Flay refers to these burgers as "crunchified."
Crumble them up and toss them in salads for an unexpected and unusual flavor combination.
Use them in your next Spanish tortilla in place of sliced potatoes.
Sprinkle them on top of ice cream for a sweet and salty treat.
Swap out pretzel sticks for chocolate-dipped potato chips.
Bake with them! Potato chip cookies are all the rage these days.
What do you love to add potato chips to?
Photos: Nicole Perry, Camilla Salem