The best part of any wedding [1] is the cocktail hour. It's after the ceremony but before the dinner, so it's the first time that all the guests mingle. Plus, the drinks are flowing and there are plenty of delicious hors d'oeuvres to nibble on. If you're planning your wedding and are looking for inspiration when it comes to the appetizer hour, we've got you covered. Here are 15 of our favorite finger foods.
Photos: Lauren Hendrickson, Anna Monette Roberts, Katie Sweeney, and Nicole Perry
Gruyère Gougères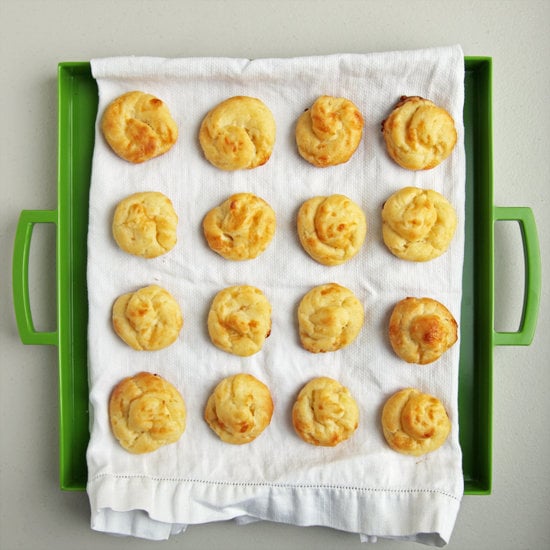 Gruyère gougères [2] are airy cheese pastries in bite-sized form. Need we say more? These snacks are guaranteed to fly off the appetizer table before you can say "pate-à-choux."
Photo: Nicole Perry
Red Potatoes With Tomato-Avocado Salsa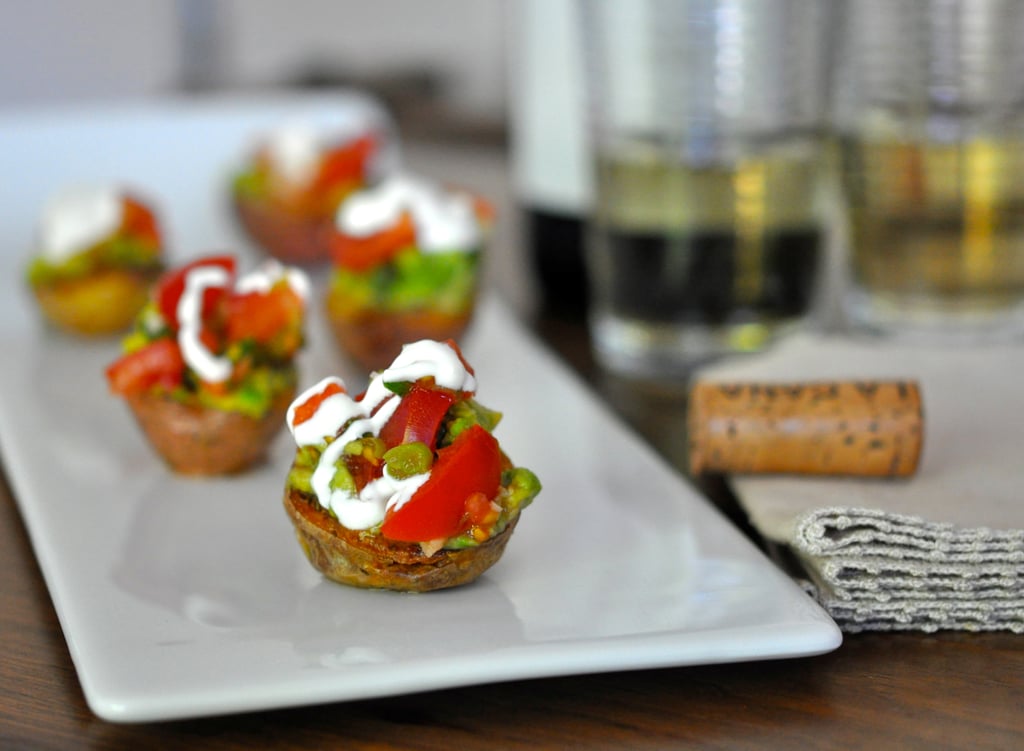 These colorful canapes [3] would be delicious at a Latin-themed wedding [4]. Offer them with a dry sparkler or a fruit-forward tequila cocktail.
Photo: Lauren Hendrickson
Lamb Lollipops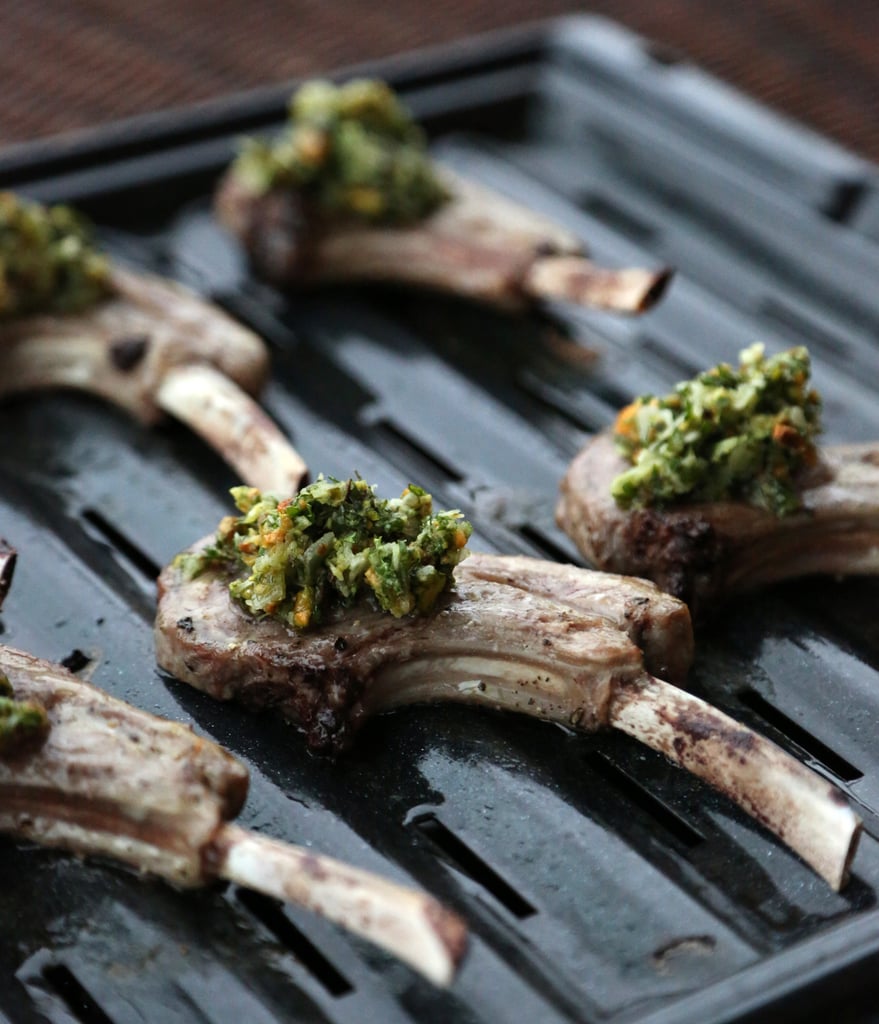 These lamb lollipops [5] are juicy and addictive. The mint-pistachio pesto that's on top of the lamb pairs wonderfully with buttery white wine.
Photo: Anna Monette Roberts
Parmesan, Black Pepper, and Thyme Shortbread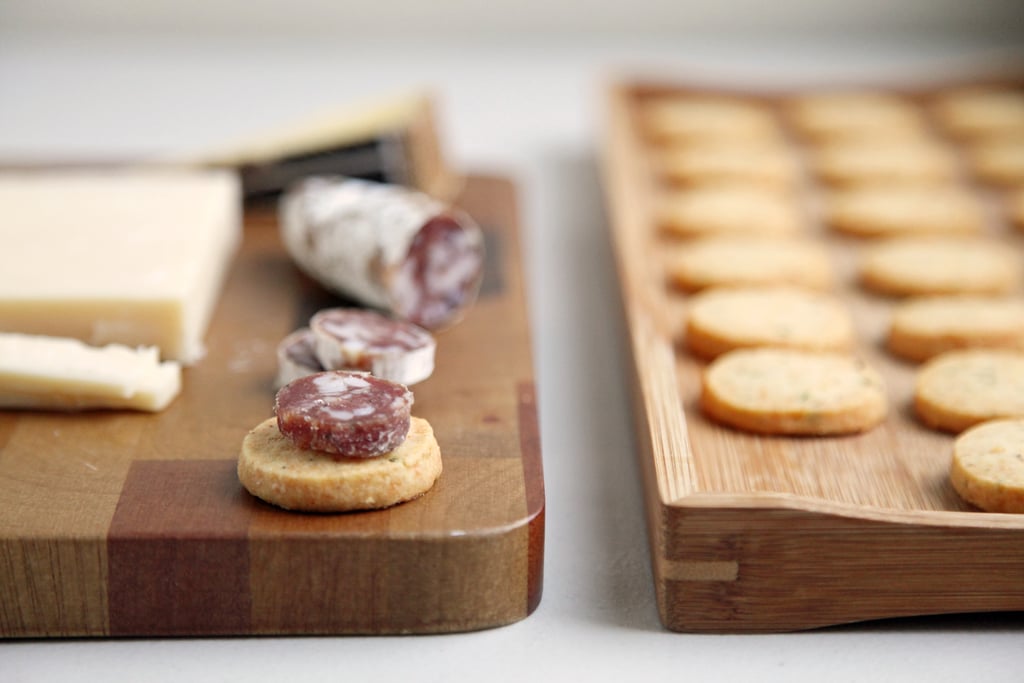 Instead of serving cheese and crackers, serve cheese crackers (with cheese if you want to go the more is more route), like these savory parmesan and black pepper shortbread cookies [6]. Tender, buttery, and flecked with thyme, they're elegant, unusual, and most importantly, delicious.
Photo: Nicole Perry
Pimento Cheese and Prosciutto Biscuits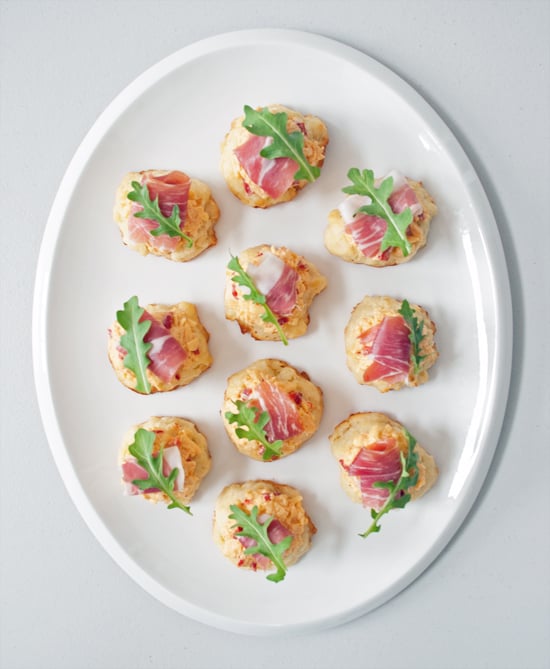 For a Southern-inspired appetizer, choose pimento cheese prosciutto biscuits [7]; they're both hearty and addictive.
Photo: Nicole Perry
Antipasto Skewers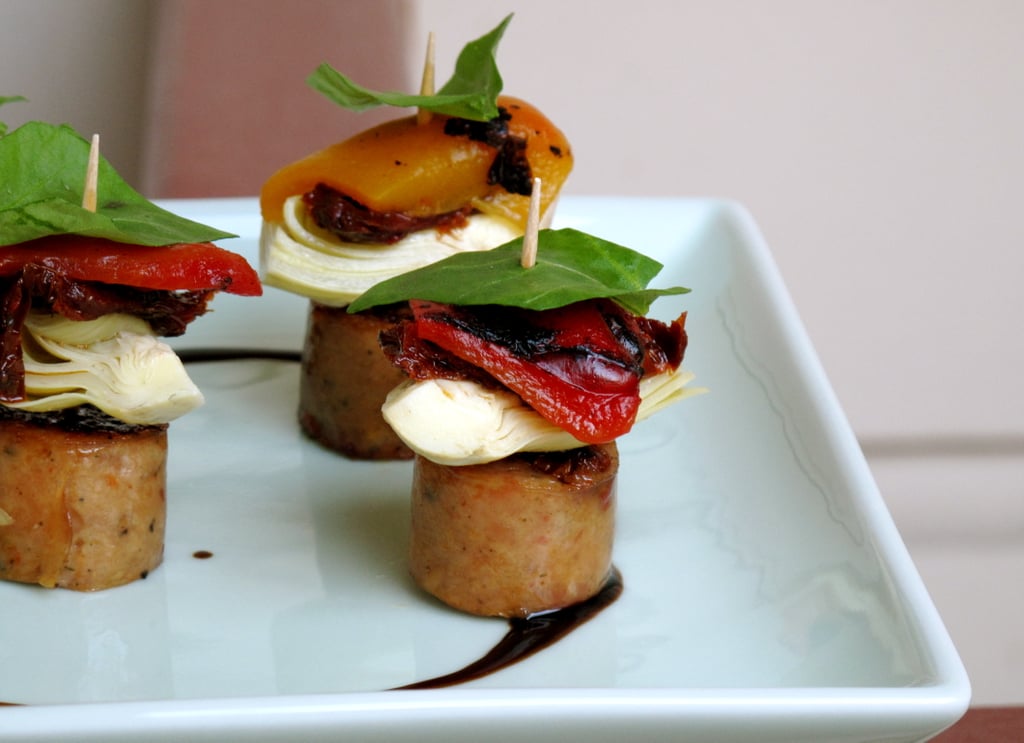 For a casual outdoor affair, pair these antipasto skewers [8] with sangria.
Photo: Susannah Chen
Red Lentil Terrine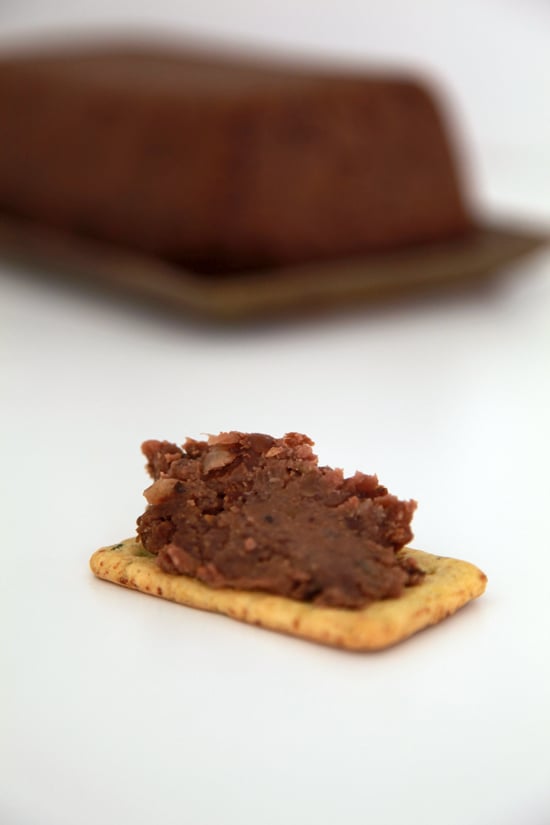 A spreadable red lentil terrine [9], savory with a hint of natural sweetness, pairs perfectly with salty Japanese rice crackers.
Photo: Anna Monette Roberts
Parmesan Fricos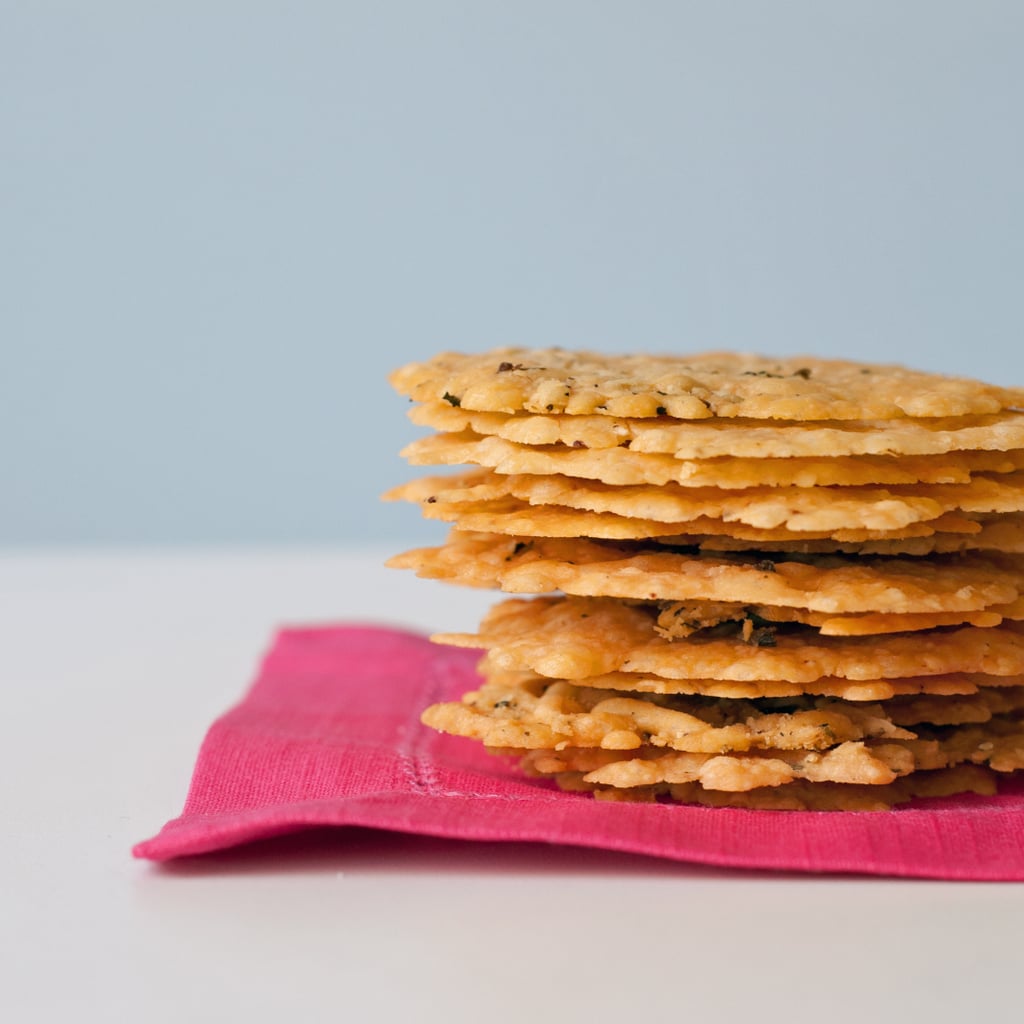 Although a frico [10] is simply cheese that's baked until it's crisped and browned, it's a sophisticated appetizer that's downright scrumptious. Serve with dry sparkling rosé.
Photo: Katie Sweeney
Mini Twice-Baked Potatoes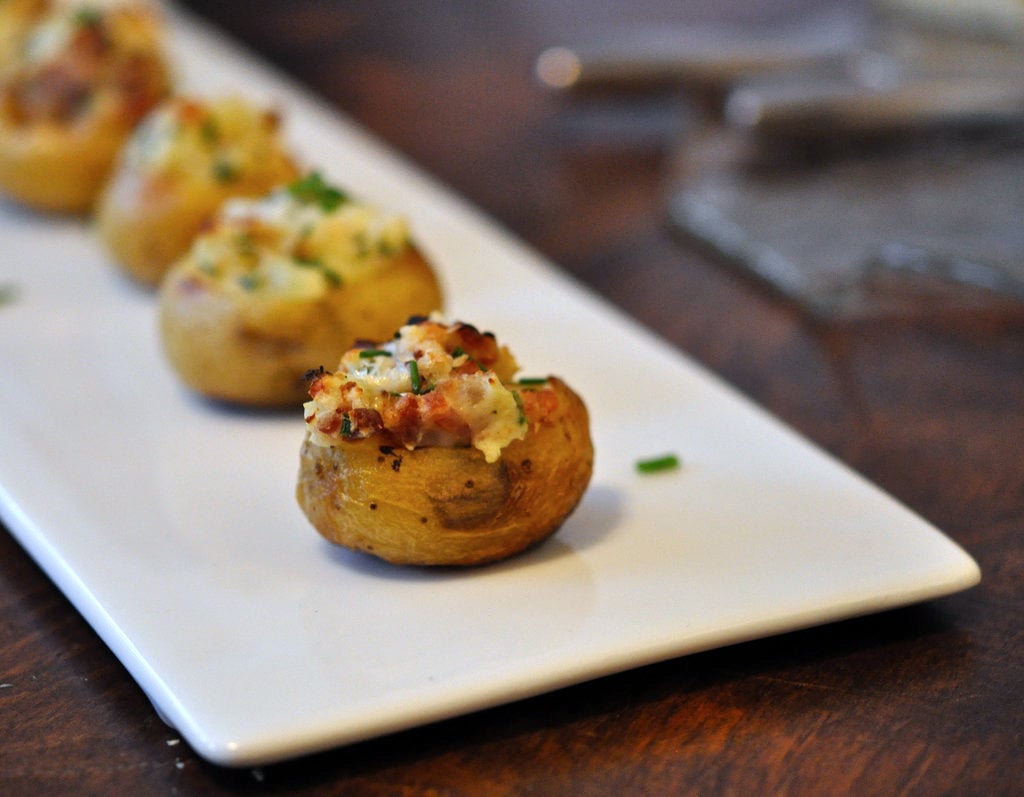 This vegetarian appetizer [11] is the perfect bite of potato. It's cheesy, creamy, and delicious.
Photo: Lauren Hendrickson
Apricot, Goat Cheese, and Almond Bites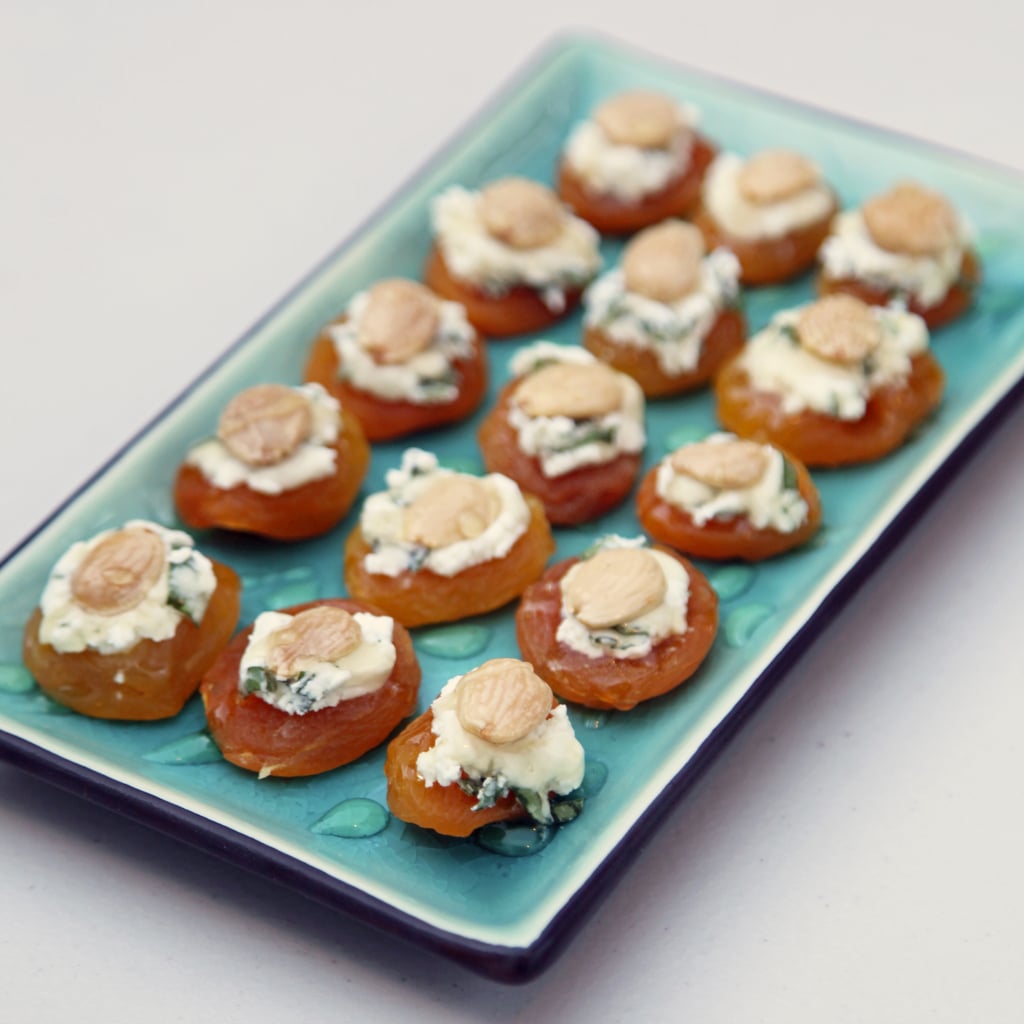 One of the best things about these goat cheese, apricot, and almond bites [12] is how easy they are to make. And trust us — they're so good, you'll need a lot of them to keep people satisfied.
Photo: Nicole Perry
Brie and Fig Preserve Pie Bites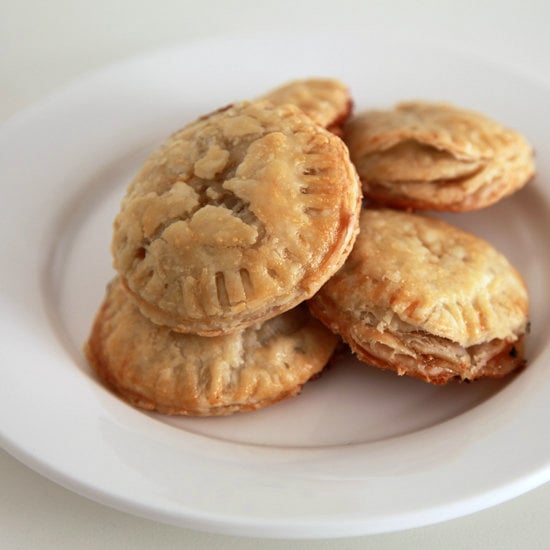 Guests can get their sweet and salty fix with brie and fig preserve pie bites [13] that are delicious and adorable.
Photo: Anna Monette Roberts
Gravlax and Crème Fraiche Toasts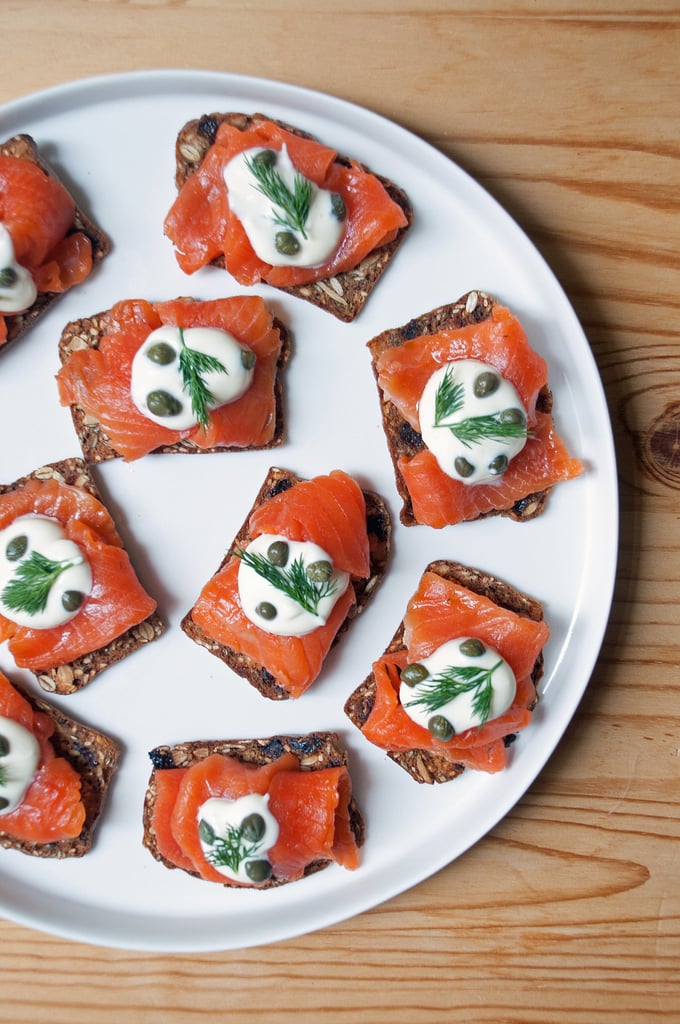 Don't worry; these gravlax toasts [14] may look complicated, but the assembly couldn't be simpler.
Photo: Nicole Perry
Cranberry, Pear, and Orange Crostini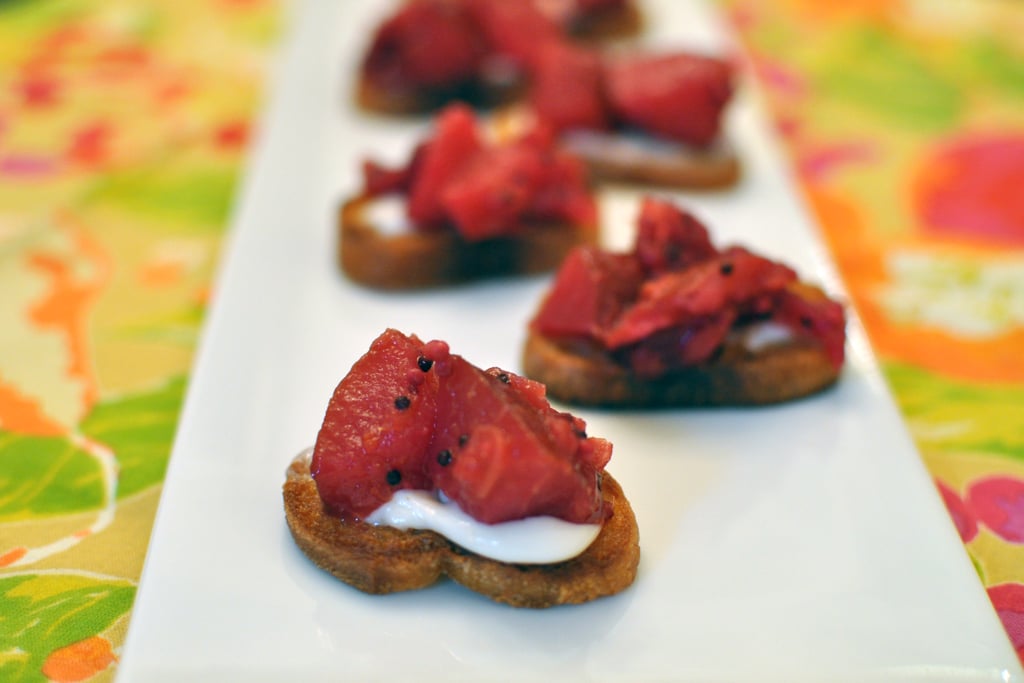 A cranberry, orange, and pear mostarda joins forces with smooth triple-cream goat brie to top off these baked crostini bites [15].
Photo: Lauren Hendrickson
Stuffed Mushrooms
These meatless stuffed mushrooms [16] with arugula, walnuts, and sun-dried tomatoes make vegetarian look really good.
Photo: Nicole Perry
Spinach, Bell Pepper, and Parmesan Tartlets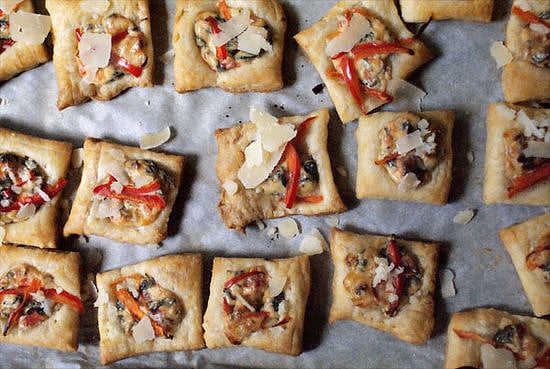 A sprinkle of spice gives these spinach, bell pepper, and parmesan tartlets [17] just the kick they need to be a hit at any gathering.
Photo: Becky Tarala