This Week's Food News
Do You Know What's Cooking?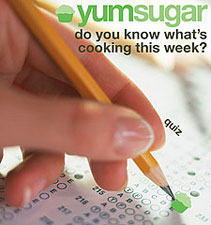 Summer is in full swing! The weather in SF has inspired us to turn up the heat on the grill and enjoy the sunshine. Whether you spend it celebrating your father with some seriously delicious BBQ or drooling over what's happening at the Aspen Food & Wine Classic, it's guaranteed to be a successful weekend full of amazing food.
Have you kept up with all that Yum has to offer this week? Take this quiz to find out!
Do You Know What's Cooking?
Which decadent Summer dessert celebrated its very own national holiday?