You may have noticed a new kind of cookie in the aisles lately — limited-edition Watermelon Oreos [1], to coincide with Summer. The fruity taste is hardly the first time a classic food product has introduced a brand-new (usually offbeat) flavor. Here, we've rounded up six instances that will go down in food history. Some flavors have been hits, many have been flops, but all are memorable in their own right.
Celery Jell-O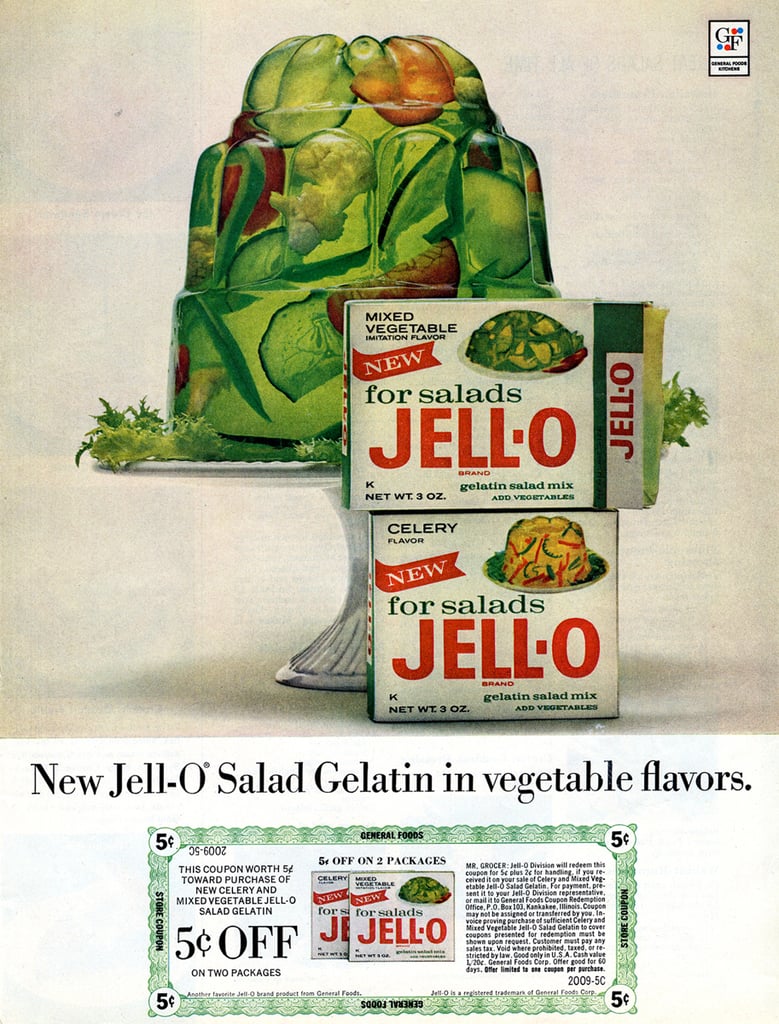 Believe it or not, congealed salads became a huge hit in the early 1900s, so much so that by the 1950s, Jell-O responded with flavors like celery and seasoned tomato. Jiggly veggies, anyone?
Pepsi Kona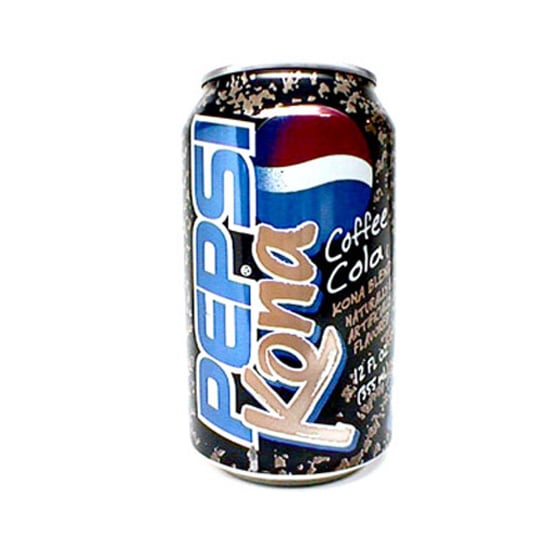 Soda in the a.m.? Why not? In the 1990s, Pepsi test marketed a coffee-flavored line called Kona to drinkers on the East Coast. The drink never made it out West.
Heinz Colored Ketchup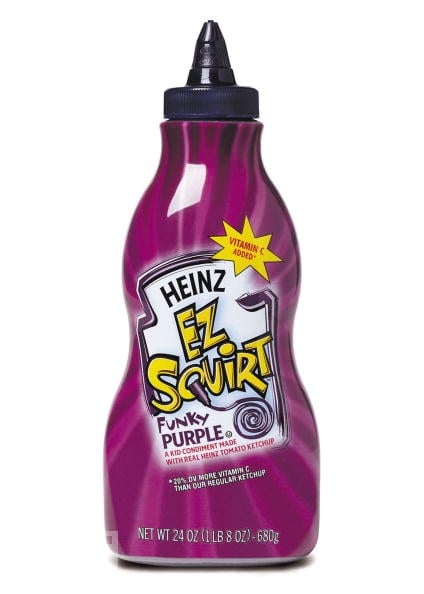 OK, it wasn't exactly a new flavor, but in 2000, Heinz doled out blue, green, and purple ketchup for kids and adults alike to squirt on burgers and hot dogs. It was actually popular, but was discontinued in 2006.
Jimmy Dean Chocolate Chip Pancakes & Sausage on a Stick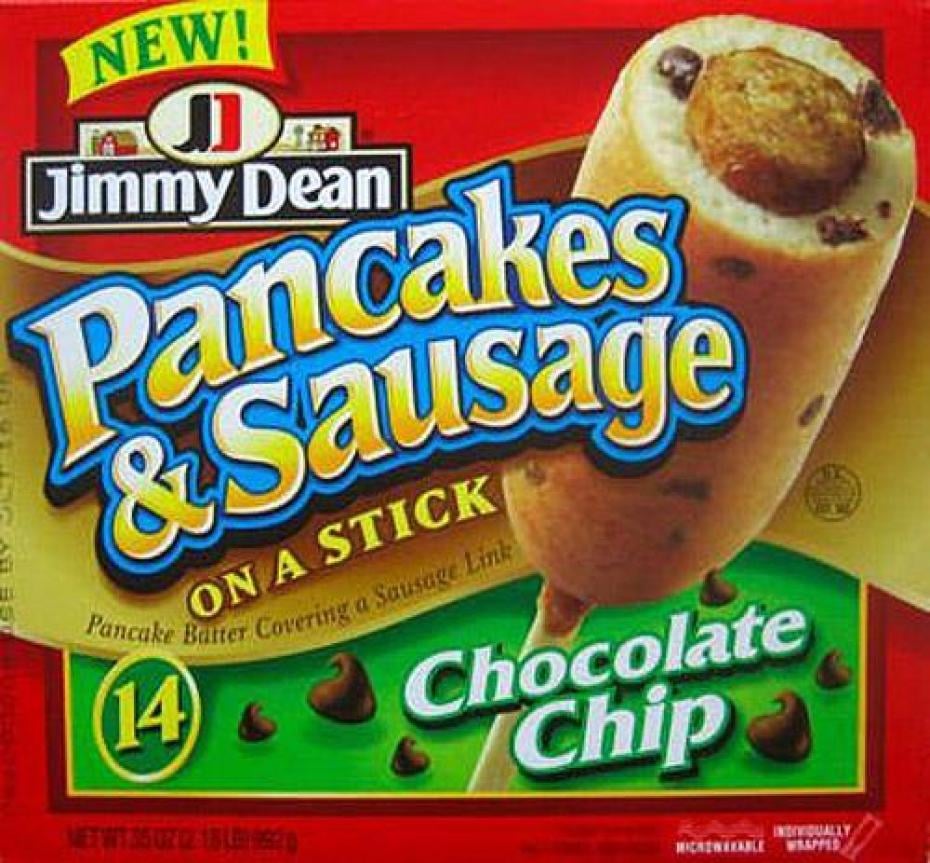 Jimmy Dean should've just stuck to its classic breakfast sausages. Instead, the company rolled out sausage links wrapped with chocolate chip pancakes on a stick in 2006. Needless to say, the product combo didn't last very long.
Watermelon Oreos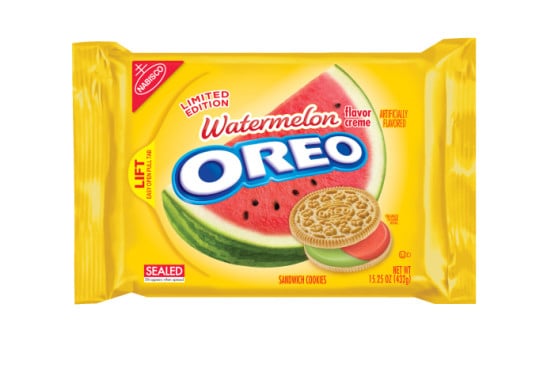 Just last month, Oreo launched a limited-edition watermelon flavor sold at Target stores only. It's meant to be a timely, fun flavor for Summer, and it's not the first time Oreo's released a nontraditional kind. Anyone remember the candy corn [2] and birthday cake flavors?
Lay's Chicken and Waffles Chips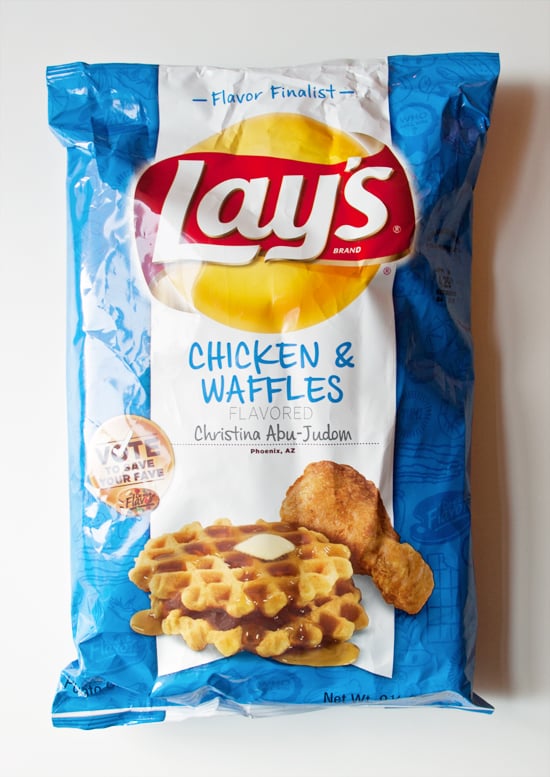 Count Lay's chicken and waffle chips as another unique flavor that recently entered the market. The chips, inspired by the Southern brunch staple, have received mixed reviews [3] — our tasters thought it tasted more like waffle than chicken — but its shelf life is yet to be determined.
Weigh In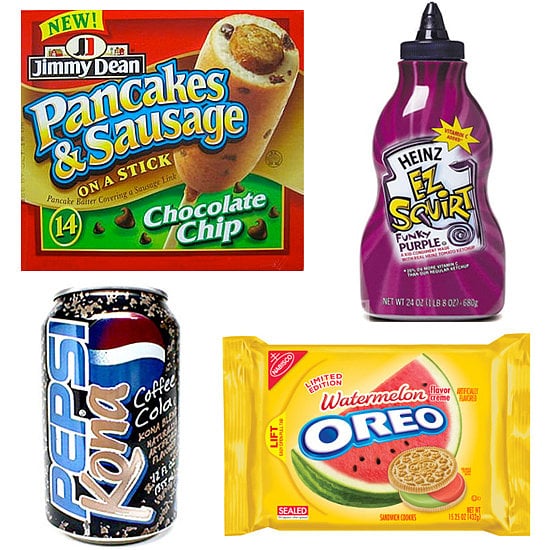 Tell us: what's the most viable-sounding product of the bunch?