Wendy's Claims to Have Better Fries Than McDonald's in National Taste Test
Would You Rather Eat McDonald's or Wendy's Fries?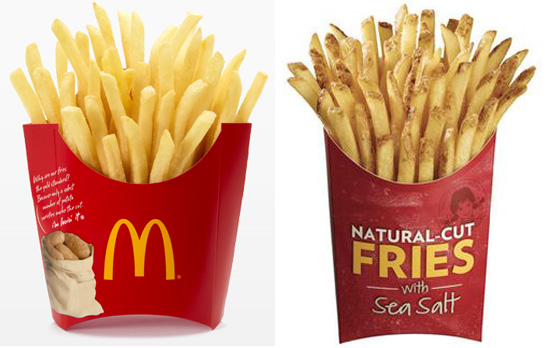 Burger King isn't the only fast food chain hoping to run away with a chunk of McDonald's sales; so is Wendy's. After overhauling its fry recipe for the first time in 41 years, Wendy's is claiming its newly reformulated natural-cut fries with sea salt have beat out McDonald's in a nationwide taste test. According to a statement from Wendy's, 56 percent of consumers taking the test chose Wendy's, compared to 39 percent who selected McDonald's. Are you inclined to believe the results of this survey?