What Is Air-Chilled Chicken?
Know Your Ingredients: Air-Chilled Chicken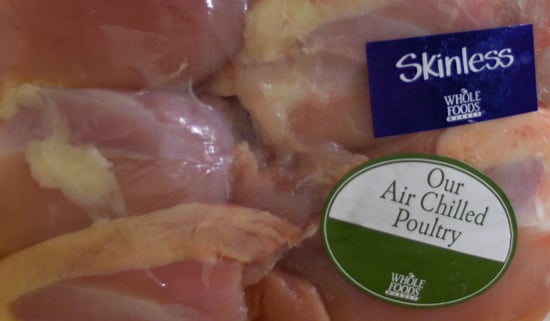 Those of you who are on the lifelong quest to make the perfect roast chicken, should turn your attention to something called air-chilled chicken. To Americans, this term might be a relatively new or even foreign one, but in other parts of the globe, such as Europe and Asia, this three-hour, specialized chicken-raising process has been popular for decades.
Conventionally raised chickens are typically dunked in iced, chlorinated water to bring down the chicken's temperature after it's been slaughtered. Compare this to air-chilled chicken, which have been eviscerated, sprayed with chlorinated water inside and out, and then rapidly cooled in cold air chambers in an effort to keep bacteria to a minimum.
In the US today, only a handful of smaller plants use the air-chilling process, a production method that is just beginning to catch on in the mainstream. Although air-chilled chickens cost significantly more, producers claim the result is a better-tasting bird that's retained its natural flavors and boasts a crisper skin after roasting. What's your take on it?
Source: Flickr User Joe Shlabotnik