What Are Cornish Game Hens?
Know Your Ingredients: Cornish Game Hens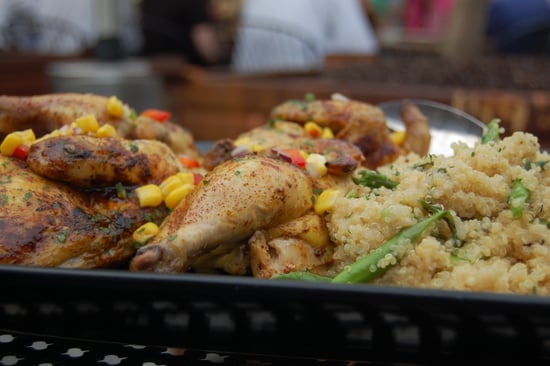 It's all too easy, I realized, to cook game hens but truly have no idea what they are. I discovered this after losing an argument to a fellow editor, who claimed that game hens are just baby white meat-only chickens.
She's right: a game hen — also known as a poussin or Cornish game hen — is pretty much that. It came about in the 1950s when two different bird breeds were crossbred to create a juicy, single serving-sized bird with short legs and a plump breast for mostly white meat. Contrary to their name, Cornish game hens aren't hunted, don't taste gamey (in fact, they're known for a delicate flavor), and can be either male or female.
Game hens are sold unboned and are typically under two pounds and no more than six weeks old. They are most commonly roasted whole, although barbecuing them is an option as well. Those of you who cook them at home: do you prefer them to conventional chicken?
Source: Flickr User stu_spivack