What to Do With Cheddar Cheese
Sharp Cheddar Ideas From Food Network's Jeff Mauro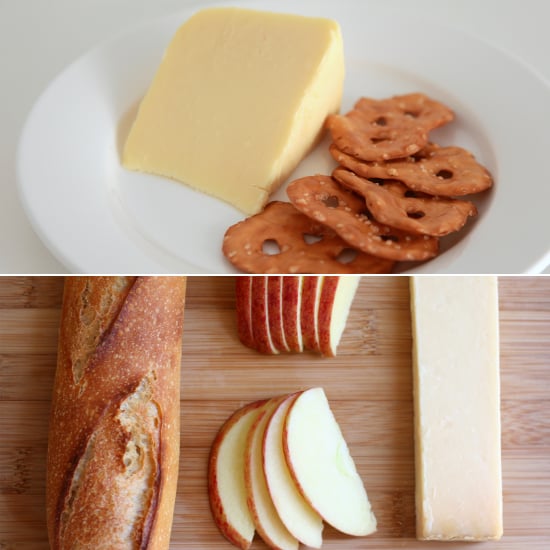 "Sandwich King" Jeff Mauro knows a thing or two about great cheeses. In particular, the Food Network star, who's partnered with Cracker Barrel Cheese, has a soft spot for cheddar, specifically domestic varieties. "We're turning out great cheese and beating a lot of imported cheeses," he said. "Go America, right?"
Since we're always on the hunt for affordable cheese plate ideas, a punchy sandwich, or great pairing ideas, we asked Jeff to share his cheese expertise. Here are his thoughts on all things cheddar.
Showcase cheddar on a cheese plate: "Use a good, affordable cheese as the bulk, then indulge in the more expensive imported cheeses," Jeff advises. Cracker Barrel's version is just under $4.
Splurge on a domestic aged cheddar: Jeff loves old cheddars, which are strong and slightly crunchy from salt and aged enzymes. "I have gotten an 18-year-old cheddar [from an Amish village] that cost me $24 for a small block. It is so indulgent."
Keep reading for more of Jeff's cheddar tips.
Explore unusual flavor combos: Don't be afraid to go out on a limb. "Try a cracker or pizza bread with fig spread, cheddar cheese, and something spicy like a pickled cherry pepper or banana pepper. It works very well together."
Eat bold cheese on a sandwich: Don't be afraid to put strong cheddars in between the bread. "I hate when cheese gets lost," he says of failed sandwiches. "Make sure it's a strong aged cheddar, or a sharp provolone or even blue cheese crumbles, where you taste it in every bite."
With cheddar, pair the perfect wine: Look for a wine that's just a little sweet; that'll help it pair well with many cheeses. "Especially in the Summer — I'm manly enough to admit it — I love Rosé," Jeff confessed.
. . . Or beer: A bitter IPA is just right. "The chewy, salty cheese, it's just quenched so well with a fizzy, hoppy beer."