What to Do With Leftover Cilantro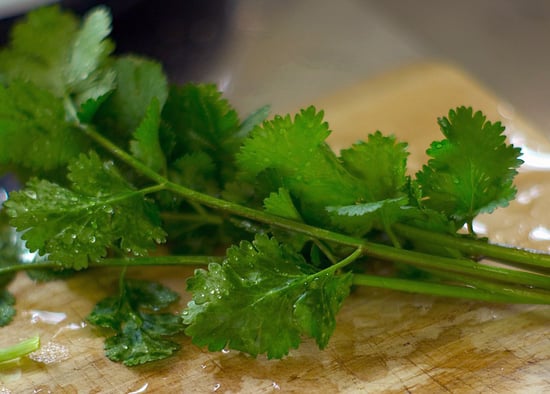 Ever buy a bunch of herbs for a recipe, only to use a tablespoon and find an icky bag of dried-out leaves two weeks later? This has been a long-standing problem in my house, and I've been determined to find a fix for it.
This week, the herb of immediate concern is cilantro. As a major cilantro lover, it's a staple in my kitchen, so much that I always keep it around. I use it as a go-to for my frequent Southwest-themed meals, but there's a lot one can do with the flowery, lime-like herb; it's a fixture in Indian, Persian, and Chinese cuisines, among others. If you've got cilantro odds and ends, here's what I'd recommend.

Surprise your taste buds with a cilantro martini.
If you're a cilantro lover, make it the star of a creamy soup.
For five more suggestions, keep reading.

What do you do when you wind up with too much cilantro and not enough time?
Source: Flickr user Joi