What to Do With Leftover Green Onions or Scallions
6 Things to Do With Scallions
Ever buy a bunch of herbs for a recipe, only to use a scant stem and find the rest wilted with dehydration a week later? This has admittedly been a long-standing problem in my kitchen, and I've been determined to cultivate a solution for it. This week I'm addressing an aromatic I have a chronic problem forgetting about: scallions.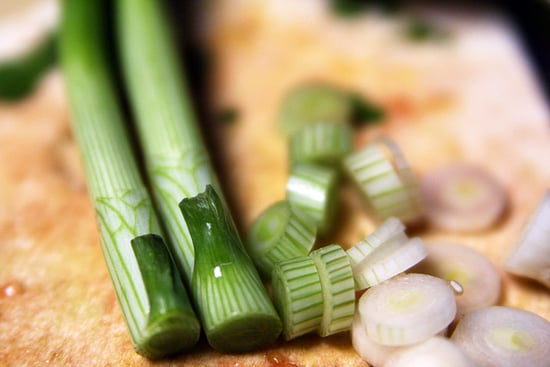 When they're fresh, green onions have a biting smell and are resilient to the touch, but days later, the exact same stalks will take on a muted brownish hue, made slimy thanks to dehydration, and hunched over in sadness and neglect.
Since they age quickly, the key is to make sure you use them up before they get to such a sorry state! Thankfully, there are plenty of ways to do that; scallions have a mild pungency that's versatile enough to go into just about every savory dish. A few examples:
Slice green onions as thinly as possible, then toss a handful into a garden salad.
Make a four-ingredient ginger scallion sauce to drizzle on eggs, chicken, and fish.
For four more suggestions, keep reading.

Make Chinese scallion pancakes for a hungry crowd.
Sub the whites in place of regular onions in tomato salsa, guacamole or any other Mexican favorite.
Use them to add a bit of edge to a zippy macaroni salad.
Save them for later: wash, dry, and chop green onion bits, then

seal

them tightly in a clean glass jar, place them in the freezer, and use them for weeks to come.
What do you do when life hands you too many green onions?
Source: Flickr User quinn.anya