What to Do With Mini Cast-Iron Pots
Mini Cast-Iron Pots: Not Just Cute, but Functional Too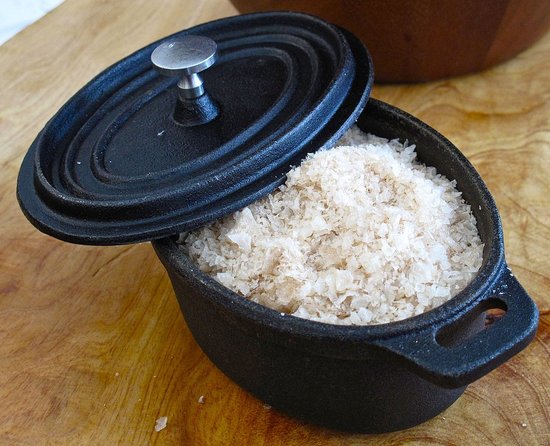 When it comes to food, I can't resist anything that's in mini form. The same, however, can't be said for kitchen items: miniature tartlet, pie, and saucepans have always seemed too novel and not functional enough for my kitchen. That said, I've developed a recent obsession with mini cast-iron pots after seeing a number of them at the Aspen Food & Wine tents. They're far more versatile than they let on, and I've just purchased my first. Here are a few things I plan to do with it:
Store seasonings for mise en place while cooking.
Use as an attractive way to offer guests high-quality finishing salts at the dinner table.
Make egg dishes for one. Single-serving eggs in purgatory, anybody?
Grilling outdoors? Place it directly over the grates to create quick drizzling sauces.
If you own any mini servingware or cookware, how do you put it to good use?