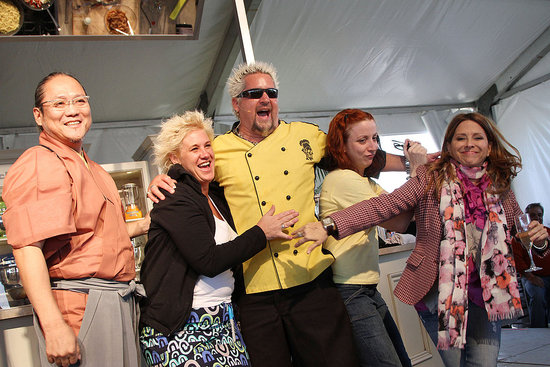 This weekend I was lucky enough to join Anne Burrell, Bobby Flay, and Guy Fieri at the Food Network's South Beach Wine and Food Festival. While I learned some fun facts at Rachael Ray's Burger Bash on Thursday night, I also picked up more random tidbits while watching the celebrity chef demonstrations, so I've complied them in a quiz. To find out who drinks pink Champagne with ice, take it now!
What Do You Know About the Food Network Stars?
Which up-and-coming personality can chug an entire margarita in under 45 seconds?