What Does Coke Life Taste Like?
Can Coca-Cola Life, a "Midcalorie Soda," Actually Taste Good?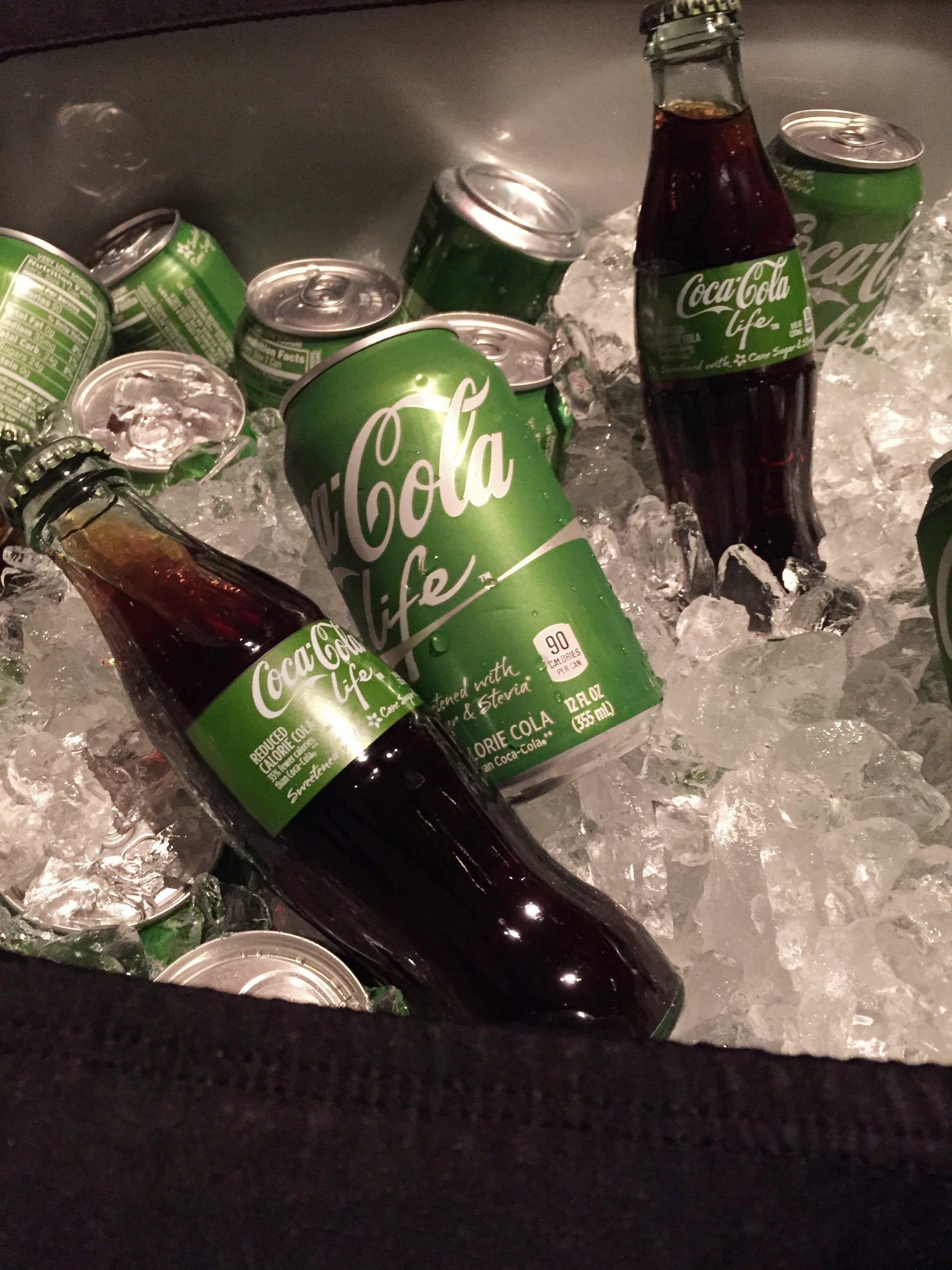 What's Coke doing with a green label? Why that's Coca-Cola Life, a "midcalorie soda" sweetened with cane sugar and stevia, a sugar-free sweetener derived from the stevia plant. The new soda has finally made its US debut, and I snagged a taste at the Tasting Table Lobster Rumble. After a bad experience with Pepsi Next (another "midcalorie soda"), I didn't have high hopes for Coke Life. However, it managed to impress my taste buds. Coke Life reminds me exactly of Mexican Coke. It's fizzy and crisp, and it has the same great signature cola flavor. The only difference is Coke Life is dramatically less sweet — but in a good way. And here's the best part: there is no strange stevia aftertaste. At 90 calories for the aluminum can (vs. 140 for a regular Coke), it's only a slightly lighter option. But it's an option I'll take!