Oh, do we love Doritos, so when the chip maker sent us mystery bags of its new Jacked tortilla chips, we couldn't wait to pop them open, munch away, and take wild stabs at the flavor of each one. The concept, dubbed the Bold Flavor Experiment [1], gave chip fans the opportunity to purchase these mystery bags and vote online for their favorite flavor. But now that all the votes are in, Doritos has revealed the flavors. Here's another look at our impressions and guesses of each mystery bag, plus the actual flavors and the winning bag that will return to store shelves this Fall.
Doritos Jacked: Test Flavor 2653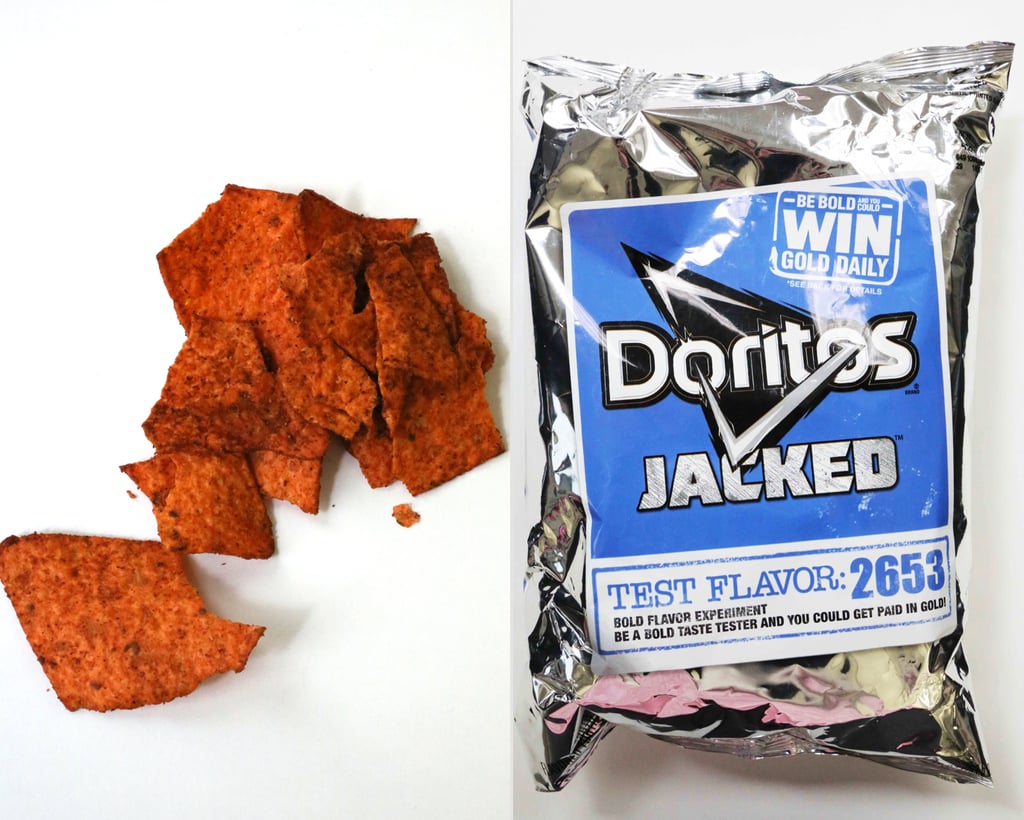 Impressions: Tasters liked the hint of smokiness and Mexican spices, but the sweetness repelled many. One person called this a "dessert chip." A few would snack on them again, but most would not buy.
Main ingredients: Paprika, chipotle chili pepper, brown sugar, chocolate liquor, cocoa powder, garlic powder, onion powder, bacon-type flavor, and natural smoke flavor.
Best guesses: Smoky chipotle, chipotle barbecue, beef jerky, mole sauce.
Actual flavor: Chocolate Chipotle Bacon
Doritos Jacked: Test Flavor 855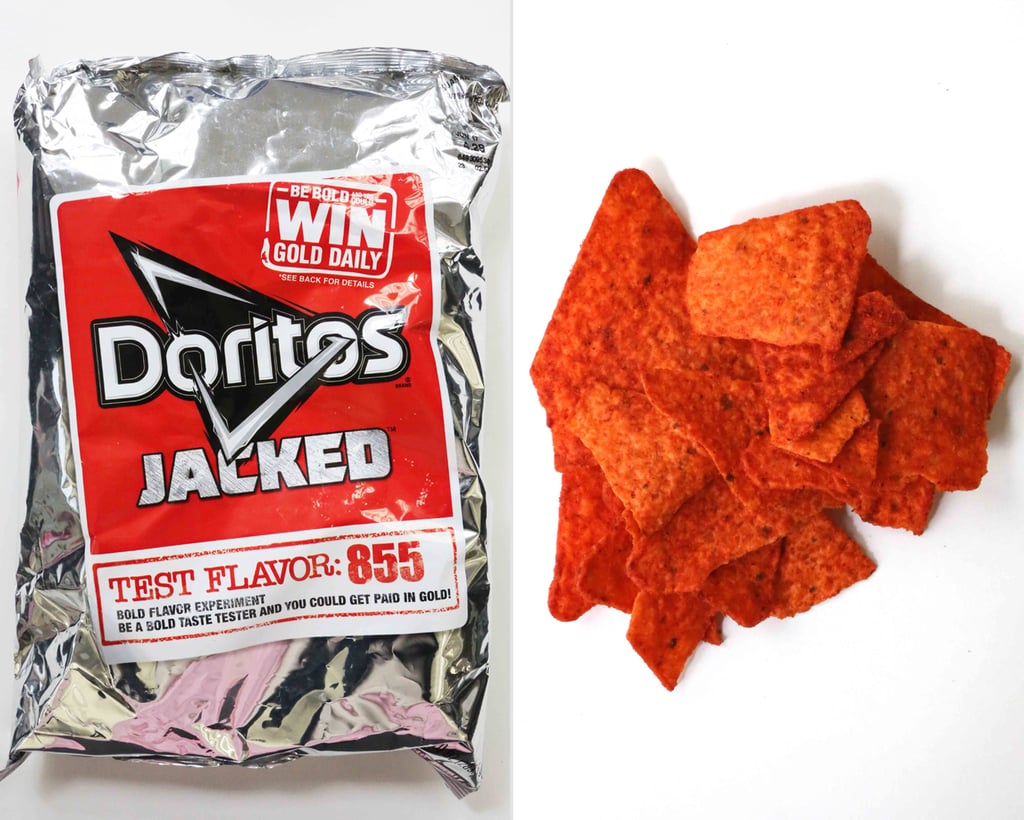 Impressions: Tasters liked the spicy kick and herby ranch flavor. Across the board, they considered this the best bag of mystery chips. "I like the clarity in flavor," commented one taster.
Main ingredients: Paprika, sour cream, cayenne pepper sauce, onion powder, cheddar cheese, blue cheese.
Best guesses: Spicy chili cheese, sriracha Cool Ranch.
Actual flavor: Spicy Street Taco (sriracha sauce, savory taco spices, sour cream). This bag received the most votes and will hit store shelves as an official Doritos Jacked flavor in the Fall.
Doritos Jacked: Test Flavor 404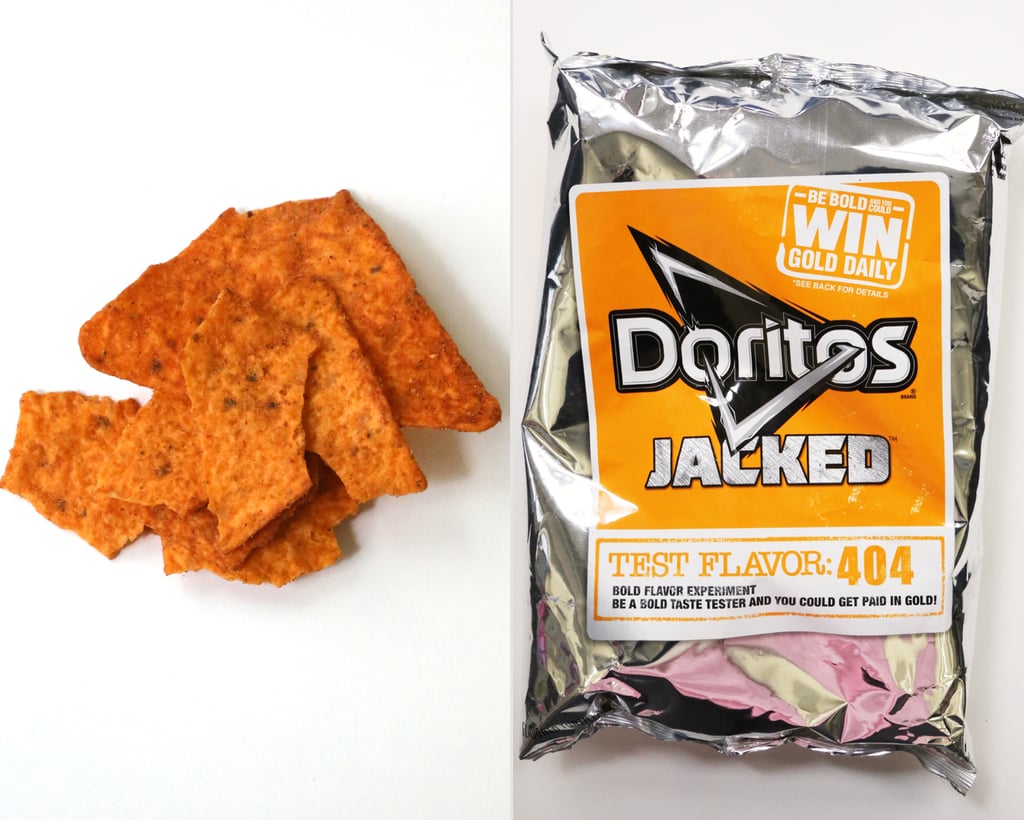 Impressions: Many tasters complained of the intense citrusy flavors that could best be described as bathroom cleaner. "This one tastes like vomit, literally," said one bold and displeased participant.
Main ingredients: Brown sugar, spices, molasses solids, onion powder, citric acid, garlic powder, lime juice solids, orange juice solids.
Best guesses: Lime-cheese, sweet chili lime, citrus salsa.
Actual flavor: Caribbean Citrus Jerk
Will You Purchase Doritos Loaded Spicy Street Taco?