What to Drink With a Burger
Would You Rather Drink Beer or Wine With Your Burger?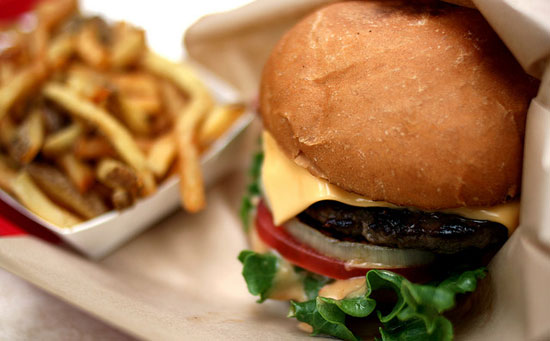 While out at dinner the other night, my dining companions and I found ourselves debating the perfect beverage to complement a juicy burger. My tablemates ordered glasses of Pinot with their Niman Ranch burgers, but I opted for a cold amber ale. I actually happen to love wine with my burgers, but that evening beer sounded more refreshing. What do you usually choose?
Source: Flickr User kadluba