What Is Dukkah, or Duqqa?
Definition: Dukkah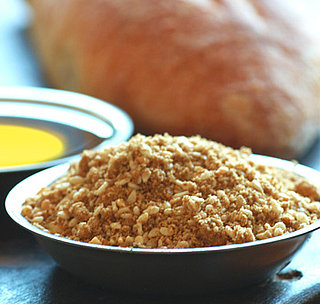 If you're in a Middle Eastern market, you might come across dukkah (sometimes spelled duqqa), an Egyptian blend of toasted nuts, spices, and herbs.
The ingredient assortment is widely based on personal preference, but often includes toasted hazelnuts or chickpeas as a nut base, along with spices (such as coriander, cumin, sesame seeds, or za'atar). The mixture is ground together to form a coarse powder.
The powder is then used as a seasoning (for lamb stew), a dip (along with olive oil for pita or bread), a crunchy coating for baking protein, or a topping on salads. Have you ever tried dukkah?
Source: Flickr User jules:stonesoup