What Are Early Girl Tomatoes?
In Season: Early Girl Tomatoes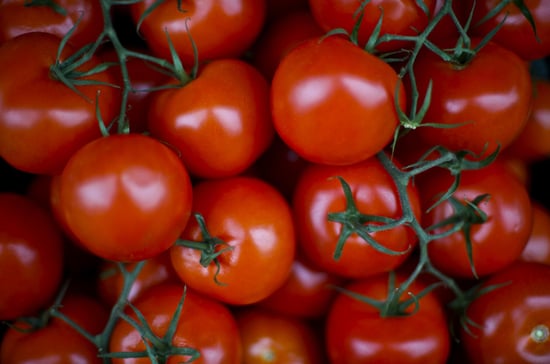 It may be approaching Fall, but at Bay Area farmers markets, tomatoes are even more prolific than they were in the early days of Summer. One particularly delicious variety that's thriving right now is the Early Girl tomato. Early Girls are typically grown using dry-farming, a sustainable, water-saving technique that's supposed to produce a more concentrated, intense flavor. They also have an unusually short maturation period — they're typically ripe within 50 days of transplanting.
The 'maters, which are a favorite of Alice Waters, have a vibrant red color and a bright, sweet flavor. Because they're so delicious on their own, it's best to enjoy them in preparations that require minimal cooking, to highlight their fresh-from-the-garden juiciness.
Here are a few ideas for enjoying your Early Girls:
Have you ever come across Early Girl tomatoes?