What Is in Gefilte Fish?
Get to Know Gefilte Fish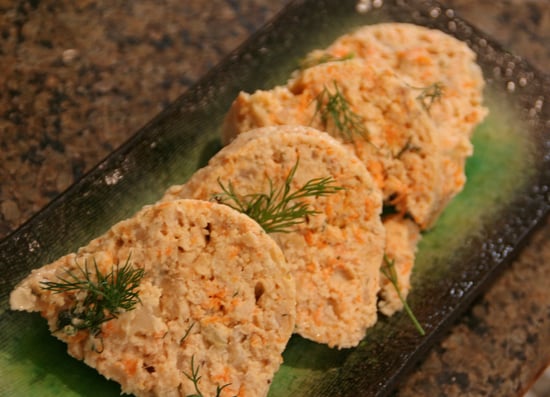 Despite my love of Jewish food, I must confess I've never held a deep understanding of gefilte fish. Growing up, I'd stare at jars of those cloudy, floating Manischewitz members with a mixture of intrigue and disgust. What, exactly, was gefilte fish? I wondered. Did people actually eat that?
Now that I have the palate of an adult, I'm no longer disgusted, but as someone who's never tried gefilte fish, I remain intrigued. Gefilte is actually Yiddish for "stuffed," and this dish is really just white fish that's been chopped, seasoned with carrots, onions, and eggs, stuffed back into the skin of a fish, poached, then served chilled. Find out the story behind its creation when you read more.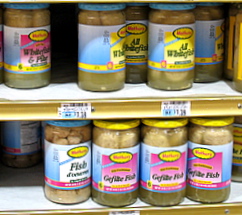 It's customary in the Jewish tradition to begin Sabbath and holiday meals with a fish dish. But the ground, stuffed, and chilled nature of the dish actually sprung out of the religious law that proscribes both heating food and separating parts of an animal on the Sabbath. Hence, gefilte fish was prepared on Fridays, then served chilled on the Sabbath, Saturday.
As technology progressed, this delicacy was no longer chopped by hand or stuffed inside fish skin, and it became a popular (or shall I say unpopular?) jarred product in the 1950s. It's either prepared in a peppery, savory style unique to the Russian Jewish tradition, or in a sweeter fashion, which originated from Poland, Germany, and Austria. Have you ever tried gefilte fish?
Source: Flickr Users biskuit and The Gifted Photographer