What Goes Into a Cuban Sandwich?
In Praise of the Cubano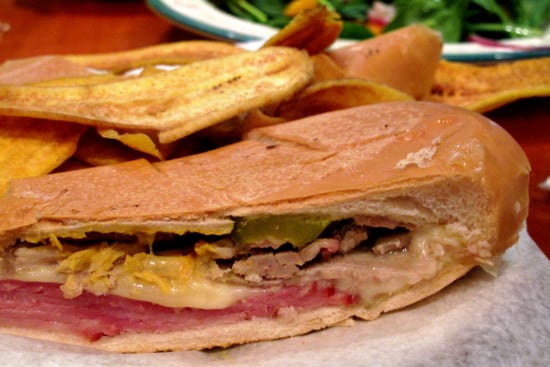 I've had plenty of Cuban sandwiches in my lifetime, made by everyone from local San Francisco cafés to national chains like Quiznos. But until I visited Miami, I'd never had an authentic Cubano sandwich as it's served at a typical lonchería in South Florida.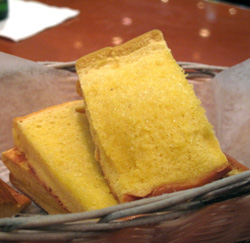 What makes a real Cuban sandwich? Why, it's not just the slow-cooked pork, but also the bread. An authentic version of a storied sandwich is made from heavily-buttered pan Cubano, an elusive long, rectangular bread that tends to be flaky and crisp on the outside and tender and moist on the inside. In between goes sliced ham, roast pork, swiss cheese, and dill pickles, and the whole thing is warmed on the press, or plancha, where it's heated until the exterior's toasty and the interior steamy.
The variation I tried was made to order at David's Café, and it was so many things all at once: crispy, juicy, creamy, soft. I'd never eaten anything quite like it and decided that my pairing of the meal with a Dominican Presidente beer couldn't have been more spot-on. Have you ever had a real Cuban sandwich?