What are Grissini?
Definition: Grissini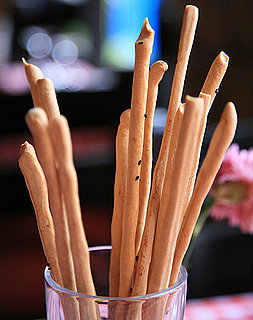 Grissini are long, pencil-thin Italian breadsticks made from flour, water, and salt. They originated in Turin, Italy, during the 14th century, where a certain version, grissini torinese, which are thicker, longer, and twisted by hand, are still popular today.
Because of their bland flavor, grissini are often offered as a palate cleanser in between wines. They're also served alongside antipasti, or used to create appetizers. Have you ever tried grissini?
Source: Flickr User liber