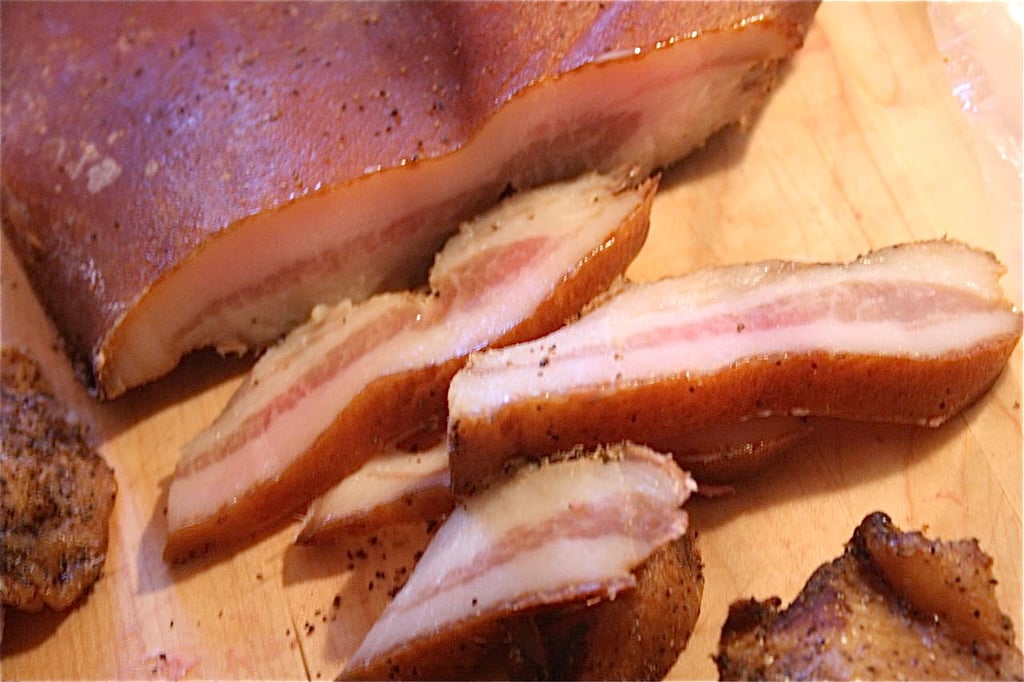 Even if you've never heard of guanciale, it's entirely possible that you've eaten it before and never realized it; the cured meat resembles bacon when it's both raw and cooked. But guanciale comes from an entirely different part of the pig.
A specialty of the central Italian regions of Umbria and Lazio, guanciale is pork jowl or pig cheek that's been cured with black pepper, red pepper, or spices. It's softer in texture and less salty than pancetta, but possesses a stronger, fattier taste.
Guanciale's rarely eaten raw; rather, it's well-suited for sautéeing with vegetables, enriching a stew, or boosting the flavor of meat. It's an essential ingredient in several classic Roman pastas, such as spaghetti alla carbonara and bucatini all'amatriciana.
Source: Flickr User thebittenword.com