What Is Kansas City Style Barbecue?
A Smoky Tour of Regional Barbecue: Kansas City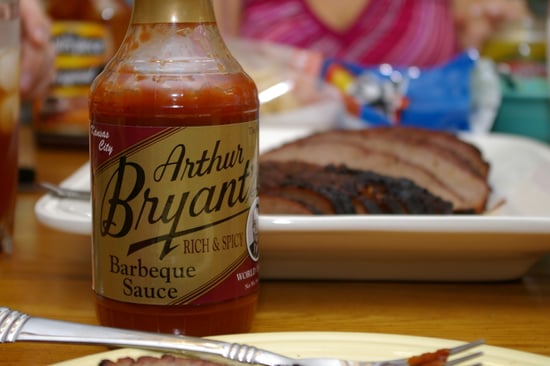 Certain regions of this country are fiercely loyal to their particular style of barbecue, and Missouri is no exception. The fine city of Kansas City is the birthplace of dry-rubbed barbecue drizzled in a mouthwatering tomato-molasses sauce, and while restaurants here don't discriminate among types of meat (unlike Texas barbecue, pork, chicken, beef, and even turkey are fair game), no upstanding KC smoke joint goes without its own version of the sticky, finger-licking condiment.
It all got started in the early 20th century when Henry Perry opened a stand in downtown Kansas City to serve smoked meats to workers in the city's garment district. Enthusiastic eaters described his secret sauce as "harsh" and "peppery" and followed him throughout the city until he ultimately landed in a trolley barn in the 1920s. Arthur and Charlie Bryant took over the business upon Perry's death in 1946, when they added molasses to his blend to sweeten up the sauce. Today, Arthur Bryant's is still at the heart of Kansas City barbecue.
Keep reading to learn more.
At modern-day Kansas City barbecue restaurants, you'll find ribs, chicken, brisket, links, and more served up next to coleslaw, potato salad, and baked beans. A delicacy particular to this style of barbecue is a sandwich of burnt ends: the flavorful, charred tips of the meat. And while the best-known mass-marketed sauce to get its start in this magnificent town is KC Masterpiece, most well-regarded barbecue establishments — from Arthur Bryant's to Gates & Sons to B.B.'s Lawnside BBQ — bottle and sell their own blends. Have you tried Kansas City-style barbecue? How does it stack up vs. its other regional brethren?