What Is Kecap Manis?
Know Your Ingredients: Kecap Manis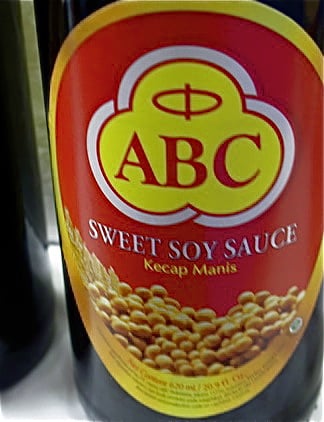 I've come across several recipes that call for kecap manis in the past, but have never tried the sauce for myself. So when I came across it at the Fancy Foods Show, I was eager to learn more about it.
Kecap manis (pronounced KEH-chup MAH-nees and also spelled ketjap manis) is an Indonesian sweet soy sauce with a molasses consistency and a dark brown color. Flavored with garlic, star anise, soybeans, and palm sugar, the sauce is more syrupy and complex than commonplace soy sauce. It is one of five main varieties of kecap (which means "sauce").
Typically sold in Asian markets, kecap manis can be used as a condiment or marinade for satays and grilled meats. It is also a staple ingredient in many traditional dishes of Indonesia.