What Is Kombucha?
What Is Kombucha, Anyway?
Kombucha, once a product with a small but devoted following, has surged so much in popularity that it's largely left behind its crunchy reputation. No longer only available at health stores, it's now even stocked at some drugstores. But what is it exactly, and what's all the fuss?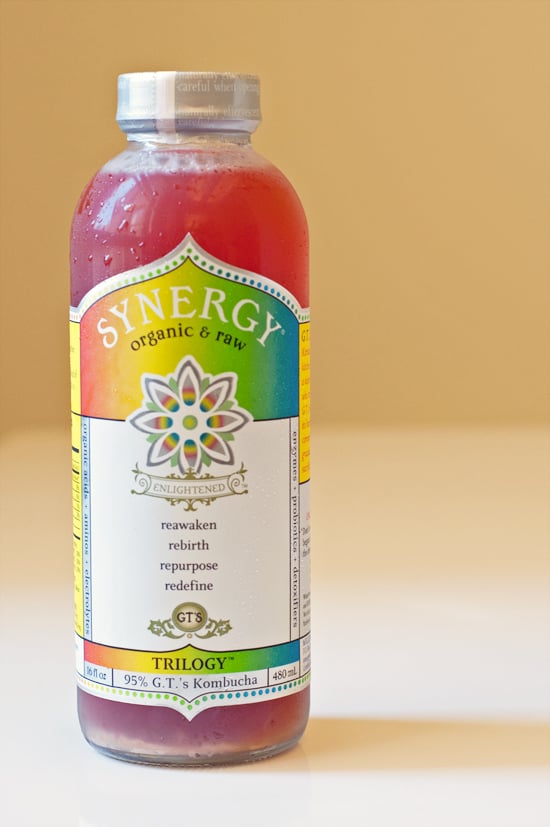 The short answer: kombucha is a fermented, probiotic tea that's tart, lightly sweetened, and slightly effervescent.
The long answer: Whether homemade or store-bought, kombucha gets its characteristic tang and effervescence from a fermentation process somewhat similar to brewing vinegar. Tea, sweetener, a SCOBY (short for symbiotic culture of bacteria and yeast), and flavor additives like fruit juice or ginger are combined and fermented in a process that lasts about 10 days.
Though made with yeast, kombucha is only mildly alcoholic — most brews are no more than 0.5 percent alcohol by volume. The yeast component of the SCOBY works in concert with bacteria, with some of the sweetener converting into alcohol (from yeast activity) and some into acetic acid (from bacterial activity), resulting in a product that's not overwhelmingly alcoholic, tart, or sweet.
Despite a relatively recent surge in popularity, kombucha is believed to have been first made around the time that tea plants were first cultivated in ancient China. It spread to other regions of Asia, Eastern Europe, and Russia, where it's called tea kvass. Some consume it for its purported health benefits, while others enjoy it purely for its fizz and mouthwatering acidity. Available in a wide range of flavors and degrees of acidity, there's a bottle to please nearly any palate.
Photos: Nicole Perry; Instagram user
beton93