What Are Kumato, or Brown, Tomatoes?
You Say Tomato, I Say Kumato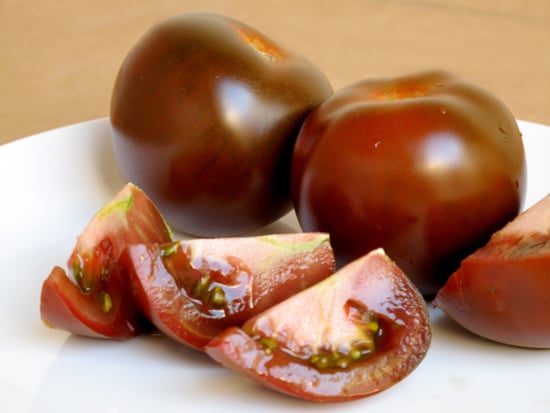 Meet the Kumato: it's my new favorite food item from Trader Joe's. I know it's not exactly tomato season, but I discovered them while I was shopping for tomatoes to put into my beloved roast beef sandwich.
Brown tomatoes? I wondered as I inspected the label. They had an intriguing greenish-reddish tinge to them, and at less than $4 for five, I couldn't resist taking a few home. They turned out incredibly succulent, with an herbaceous aroma and a rich, sweet, earthy flavor.
The odd-looking variety was developed by Syngenta several years ago. It's got a higher sugar content than most tomatoes and a durable, thick skin that doesn't bruise easily and gives the tomatoes a longer shelf life. It's now grown across Europe, as well as in Canada and Mexico. While I try not to eat tomatoes outside of the Summer season, I have a new go-to when it's unavoidable, and that's the Kumato tomato. It'd be delicious (and beautiful) in a Caprese salad or bruschetta with other red and yellow oranges. Have you ever tried a brown tomato?