What Is a Macchiato?
Definition: Macchiato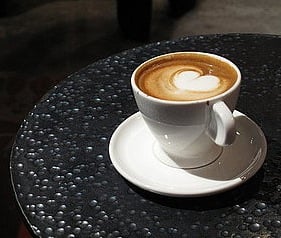 At coffee college, Starbucks coffee masters set the record straight on the definition of this drink. Macchiato is simply Italian for "marked," and typically refers to an espresso macchiato — an espresso shot that's been dotted with a dollop of frothed milk. In contrast, a latte macchiato is steamed and frothed milk marked with espresso that's poured over the top, and a caramel macchiato is a variation of a latte macchiato with vanilla syrup and caramel drizzle on top.