What to Make With Mochi
5 Ways With Mochi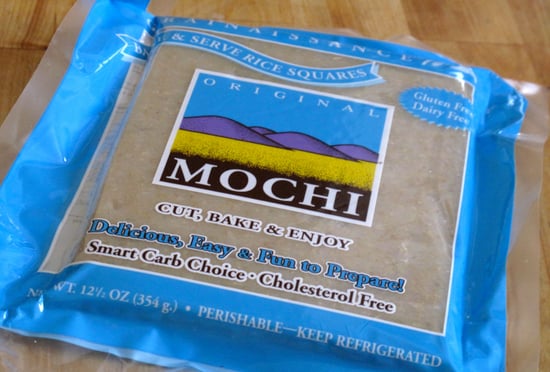 You may have heard of mochi, the Japanese cake made with sweet, glutinous rice. You may have even enjoyed it as the shell of mochi ice cream, a frozen dessert popular at Japanese restaurants. But do you know that mochi can be a sweet or savory component in just about any meal?
I recently discovered this when I spotted bake-and-serve packs of mochi next to tofu in the refrigerated section of Whole Foods. I did a little research and some experimentation in the kitchen with what I found and quickly learned that mochi lends a totally different textural component to a meal than, say, bread, potatoes, or even rice. There are a ton of simple ways to start out experimenting with this lesser-known product. Here are five of my favorite ways to do it.
Pan-fry small pieces of mochi until they have a crackling exterior and soft interior, then use them as croutons to top off soup.
Make mochi waffles. Cut refrigerated mochi into long, thin strips, then lay the strips carefully into a waffle maker and cook until puffed and crispy. Top with maple syrup, whipped cream, and fruit, as you would normal waffles.
Deep-fry pieces of mochi in vegetable oil until golden brown, about five minutes. Serve it with a sprinkling of sea salt, sesame seeds, and finely shredded nori for a satisfying snack.
Toast mochi in a toaster or toaster oven, then wrap in

nori

and dip into sweetened soy sauce.
Wrap it in bacon. Nuke mochi in a water bath for 10 minutes to soften it, then swaddle the mochi in bacon and grill it!
You can even make your own mochi, but that's not something I've dabbled with yet. Have you ever tried cooking with the stuff?