What Makes a Great Taqueria?
What Makes a Taqueria Truly Epic?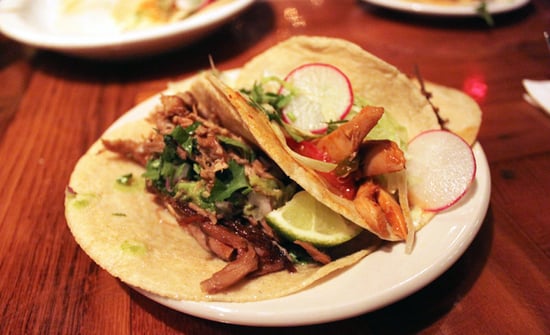 There is nothing better than finding your taqueria. I'm referring to that moment when you fall upon that gem of a hole-in-the-wall Mexican restaurant with carne asada that melts in your mouth, or chiles rellenos that makes everything you've ever tasted — ever! — pale in comparison. After living in the Midwest for a few years, I forgot all about the fervor people have for taquerias until I moved to San Francisco, a city where everyone you come across has a favorite go-to spot that makes their favorite inexpensive, unassuming Mexican fare. And when you ask anyone who loves Mexican grub where their favorite burrito lives, nine times out of 10, they've got an automatic answer lined up. No thinking required.
The politics of taquerias intrigue me; I'm a little more than curious about the requisites for what makes a taqueria truly epic. I get that it's personal, but here are five of the things people have shared as integral when falling in love with their taqueria for the very first time. See what they are when you keep reading.
Authenticity. The flavors have to be layered, flavorful, and basically breathing authenticity. The lineup on the menu should not be of the same players we see at fast-food chains, nor should sour cream and cheese be globbed on to mask a lack of flavor. Once you find a true taqueria, you'll taste the difference.
Service and speed. It's got to be fresh, quick, and fast. If I'm looking for a different kind of culinary experience, I'm more than happy to wait for my food. But when it's taqueria time? I don't want to wait and I don't want there to be serious issues with getting my burrito. Part of what makes the taqueria atmosphere awesome is that they've got the service down to a science when things pick up.
Full flavor. Regardless of what I'm tasting, it's got to be a flavor love explosion in my mouth when I take that first initial bite. Like I said before, tasting all the different layered elements of your favorite Mexican dish is what makes this cuisine so special. There's no one-note dish allowed in my ultimate taqueria experience.
Salsa. I'm being serious here: you can tell a lot by the salsa a taqueria provides. If it's too watery or lacking spice, you probably haven't found your joint. If the folks have a full salad bar set up with pickled jalapenos, tomatillo salsa, and their own rendition of pico de gallo, they may score a few extra points in my book. But I won't hold a grudge if that's not an option. Above all else, their primary salsa component has to speak to me.
Options for all. Whether I'm feeling carnivorous, omnivorous, or herbivorous on a given day, I need some options. Many die-hard vegetarians or vegans love taquerias since they're a place where meat eaters and nonmeat eaters can unite in food glory.
I'm dying to know: what makes a taqueria stand out to you? Any favorite dishes it's got to master? Share your thoughts in the comments below!
Source: Flickr User cherrylet