What Is Memphis Style Barbecue?
A Smoky Tour of Regional Barbecue: Memphis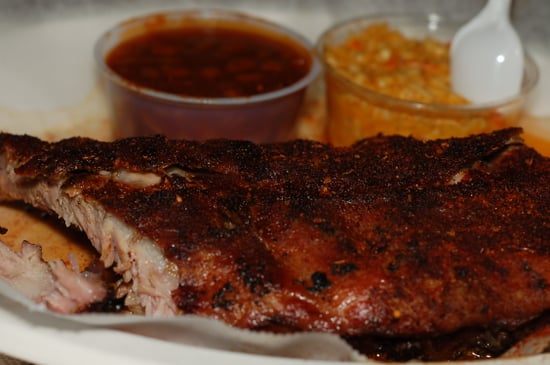 After passing through Texas and Missouri on our culinary tour of this nation's iconic barbecue regions, we're proceeding southeast to Tennessee, where Memphis is the capital of this state's meat smoking tradition. Famous for its pork ribs and pulled-pork sandwiches, Memphis boasts a number of world-class smokehouses that give nearby Graceland a run for its money in the popularity contest.
While it's known for its incredibly flavorful dry rub, adherents to this style of barbecue will tell you that most of the flavor comes from the high-quality meat and the slow smoking process, which result in delicious, tender meat even without seasonings. But don't discount the sauce! If you order a rack of ribs, many spots will provide a thin, tangy, tomato-and-vinegar-based sauce — on the side, mind you. This pungent, pucker-inducing dressing will also come drizzled across your pulled-pork sandwich.
These days, Memphis barbecue has hit the mainstream with local restaurateurs Pat and Gina Neely exploding as Food Network celebrities and Justin Timberlake planning to expand his Southern Hospitality barbecue restaurants nationwide. While in Knoxville to watch a University of Tennessee football game, my husband experienced some Southern hospitality of his own when a Vols fan invited him to a true Tennessee-style tailgate barbecue. His take? The best smoked meat he's ever had. Have you tried Memphis-style barbecue? What was your impression?