What Are Plantains?
Know Your Ingredients: Plantains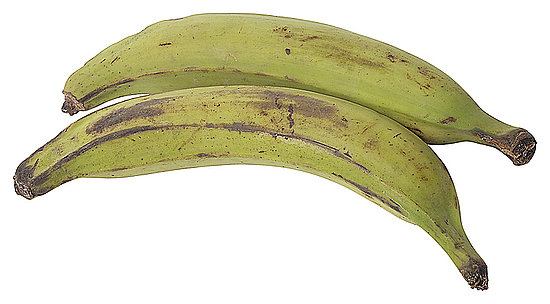 When your palate needs a breather from Winter squash and root vegetables, consider another starchy fruit that's available year-round: plantains. Plantains belong to the banana family but tend to be firmer, starchier, and less sweet than the "dessert" bananas that we're used to.
These potato-like fruits are a fixture in South and Central America, as well as other tropical areas. They are longer, thicker, and more bland in flavor compared to the standard sweet banana — and, unlike dessert bananas, plantains must be cooked before they are consumed.
At their green and yellow stages, plantains are often used in savory dishes and frying, baking, and boiling are only a few of the ways in which they may be prepared. The fruits are also utilized at their ripest color, black, when they are used in sweeter dishes.
Plantain lovers: what are your favorite ways to incorporate the fruit into your cooking?