What Produce Should I Buy Organic?
The Lowdown on Produce: Dirty Dozen vs. Clean 14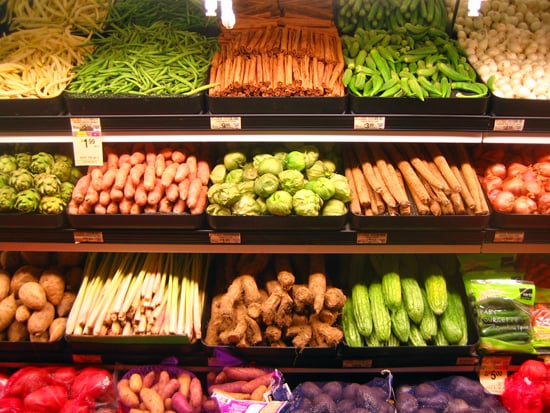 With all of the information overload about the state of our current agriculture system, sometimes it's hard to keep the most basic rules straight. Whether you've been buying local produce for some time or you're finally getting serious about avoiding all the crazy pesticides, the Environmental Working Group makes it its job to inform people about which produce is best organic and where you can skip and save some extra dough.
The EWG compiled two lists: Dirty Dozen, which you should always buy organic, and Clean 14, where conventional will do just fine Some of the picks on each list may surprise you! Keep reading to learn the lowdown on pesticides and produce.
The Dirty Dozen:
Apples
Celery
Strawberries
Peaches
Spinach
Nectarines (imported)
Grapes (imported)
Sweet bell peppers
Potatoes
Blueberries (domestic)
Lettuce
Kale and collard greens
The Clean 14:
Onions
Corn
Pineapples
Avocado
Asparagus
Sweet peas
Mangoes
Eggplant
Cantaloupe (domestic)
Kiwi
Watermelon
Sweet potatoes
Grapefruit
Mushrooms
If you want an easy way to carry this around with you while you're at the store, download this cute, handy chart from the EWG! Do you already adhere to these lists? Do you think this info is bogus? Share your thoughts below!
Source: Flickr User rick