What to Put on Sopaipillas
Sweet and Savory Sopaipillas, Por Favor!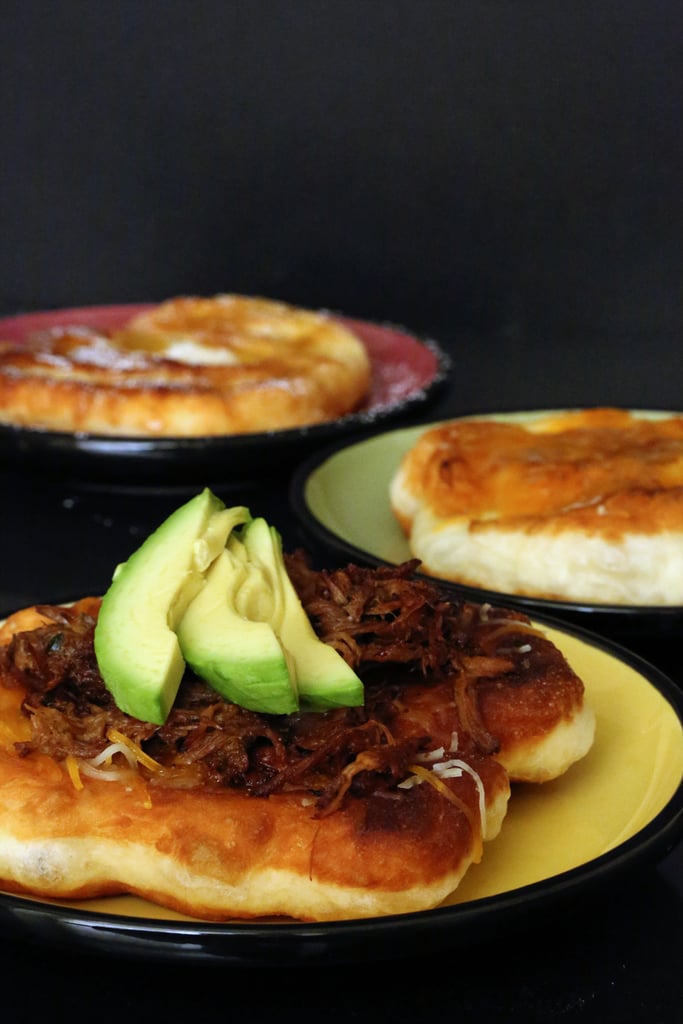 Once you've had your hand at frying up sopaipillas, it's time to think creatively about the toppings. Just like tortillas, the choices are endless as you can opt for sweet or savory applications.
To make a savory snack, top piping-hot sopaipillas with shredded cheese, avocado, and salsa. For a dinner option, add taco meat like shredded chicken or braised beef (as pictured). But you can also think beyond Mexican flavors; I even paired sopaipillas with leftover Burmese spicy lamb and diced tomatoes, and it was a righteous decision. The bread is dense and slightly sweet, therefore it neutralizes hot flavors and soaks up the pan juices.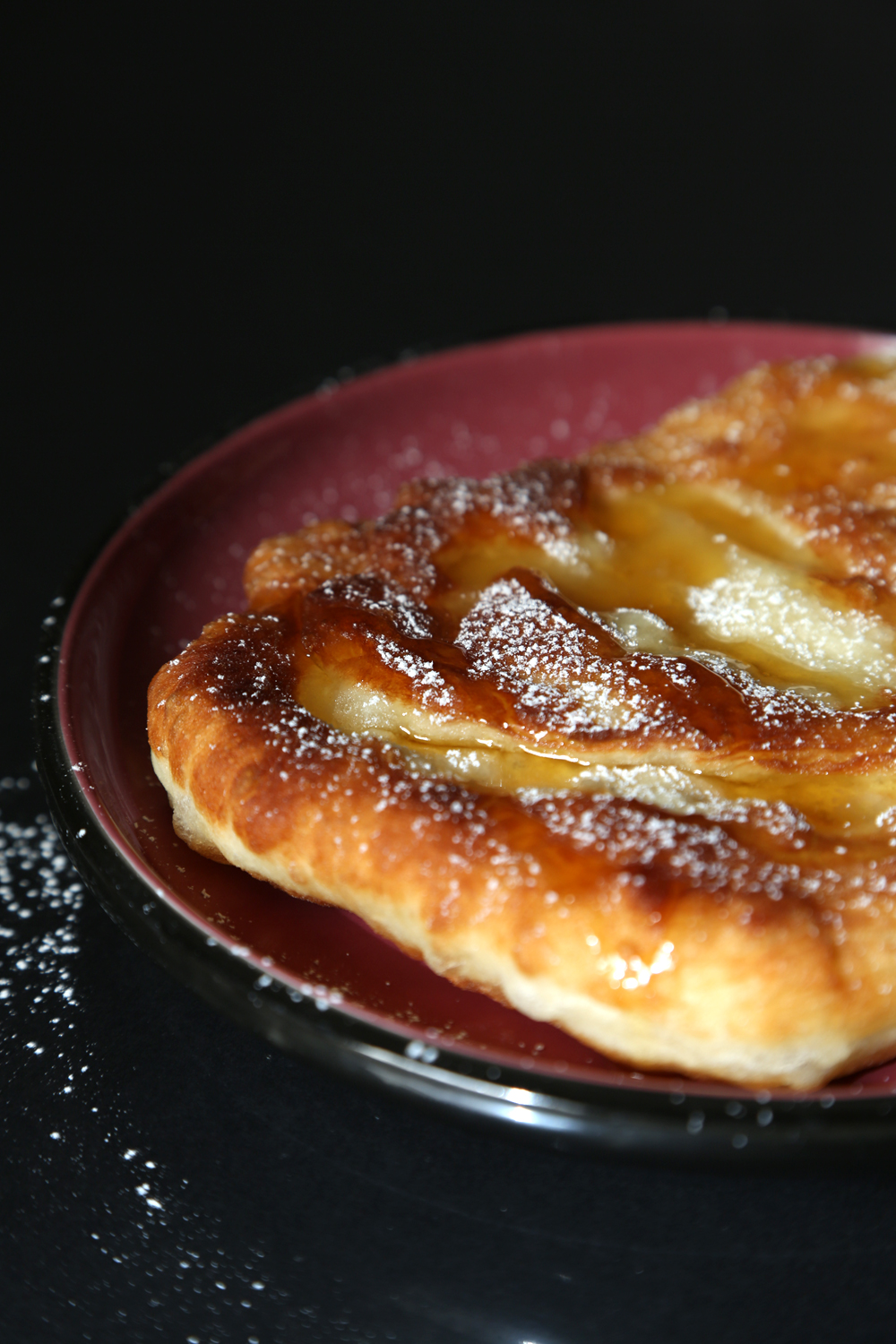 If you have room for dessert, drizzle honey or agave atop the sopaipilla and dust it with powdered sugar for an eye-catching treat. The crevices catch all the amazing gooey syrup, and the sweet sopaipilla tastes sort of like a beignet.