What Is Ranch Dressing?
Burning Question: What Exactly Is Ranch Dressing?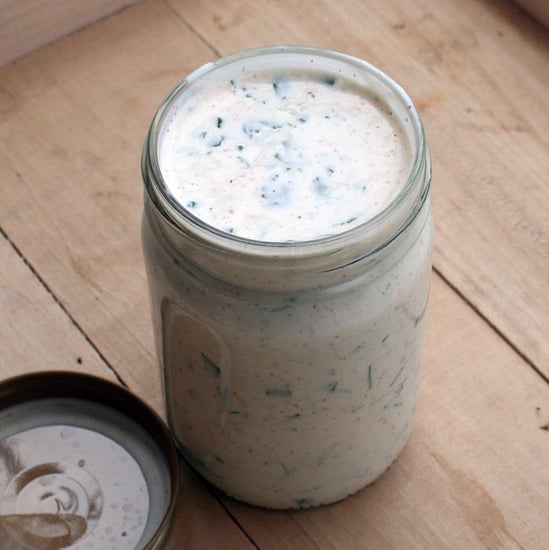 Ranch dressing happens to be the number one selling salad dressing in the United States since 1992. But what exactly is this creamy concoction that we seem to love to pour all over salads, pizzas, and wings?
The dressing, which started out as a simple buttermilk-based dressing enjoyed by cowboys, was made popular when Hidden Valley Ranch began serving and selling the dressing in 1952. Ranch is essentially a combination of sour cream, mayonnaise, yogurt, and/or buttermilk (which accounts for its high fat content) mixed with various seasonings, like fresh herbs and garlic powder. With ingredients this simple and straight-forward, ranch dressing can be made at home with the seasonings adjusted to your own taste buds!
How do you feel about ranch dressing? Do you pour it all over everything you eat or shy away from its creamy consistency?
Source: Flickr User whitneyinchicago