What Is Sanbitter?
Why Sanbitter's a Pretty Sweet Drink After All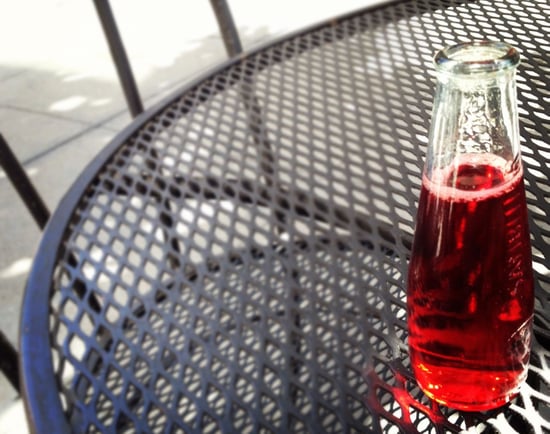 I'm not a hardcore soda drinker, but lately, every time I stop into an A.G. Ferrari foods store, I find myself picking up a handful of Sanbitter. I first spotted the soda years ago; I was drawn to its diminutive glass bottling and Big Red color, but repulsed by the word "bitter" in the name. Why would anyone want to drink bitter soda? I wondered to myself.
That was a long time ago, years before I built up an appreciation for arugula salads, lattes without sugar, and other provisions that were more edgy than sugar-sweet. When I landed in Germany and discovered the country was going through a bitter Aperol spritz phase, I drank the country's cocktail of choice any time I didn't have a glass of wine in hand. Upon returning to the office, I had only one nonalcoholic beverage on the brain: Sanbitter.
Like Campari or Aperol, Sanbitter has a distinct bitter citrus note upon first sip, ending with a pleasantly sweet finish. It's perfect for those times of day when you're craving a Negroni but can't succumb to spirits just yet. Plus, drinking out of that bottle feels quaint and distinctly European. My only complaint? I wish each drink lasted longer.