What Is Sofrito
Know Your Ingredients: Sofrito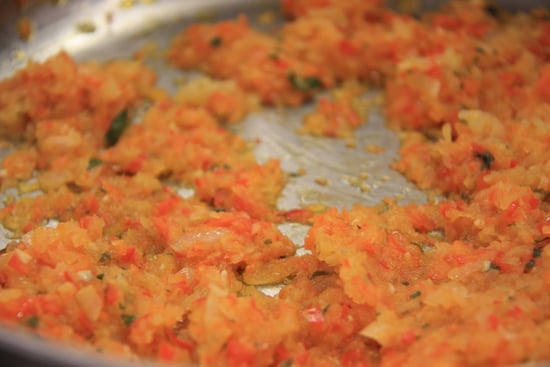 If you found the term adobo to be a confusing catchall, then wait until you learn about sofrito. Generally speaking, the word describes a combination of aromatics that have been sautéed slowly in cooking oil to make a flavorful sauce. This is used to enhance everything from soups to meat dishes. But despite the fact that the cooking term is widely employed in Latin and Caribbean countries, its specific meaning can differ substantially from one nation's cuisine to another. To understand sofrito's regional differences, read more.


Spain: There, sofrito equates to a sauté of minced garlic, onion, and tomatoes in olive oil — similar to a mirepoix —that is served with dishes like the famous tortilla española.
Caribbean: In contrast, dishes calling for sofrito might include bell peppers and chile peppers with herbs, such as annatto seeds, onions, and ham, cooked in strained lard.
Cuba: Cooks making sofrito will flavor onions, garlic, and bell peppers with cumin, bay leaves, cilantro, culantro, and tomatoes, using the base in everything from beans to ropa vieja to rice.
Puerto Rico: This country's cuisine often calls for the addition of cured meats, culantro, and ají dulce, or "sweet" peppers, to sofrito.
Eastern Mediterranean: In Sephardic cuisine, which also makes use of the term, it refers to soup stock flavored with lemon juice, garlic, turmeric, and cardamom, which is used to cook meat, poultry, and fish.
Have you ever cooked a dish that calls for sofrito? How do you define the term?
Source: Flickr User jlastras