What Is a Sour Cherry?
What Makes a Sour Cherry?
I love cherries and berries, but I'm admittedly not an expert on them. (After all, I did just get around to buying a cherry pitter.) I've always (incorrectly) surmised that sour cherries were similar to green mangoes: unripe versions of the standard fruit.
Au contraire. In fact, they comprise an entirely different category of cherries. There are stain-prone dark red varieties, like Morellos, and lighter-red amarelle varieties, such as the Montmorency and Early Richmond. Although they are sweetest at their ripest, tart cherries, as they're also known, never lose their mouth-puckering quality.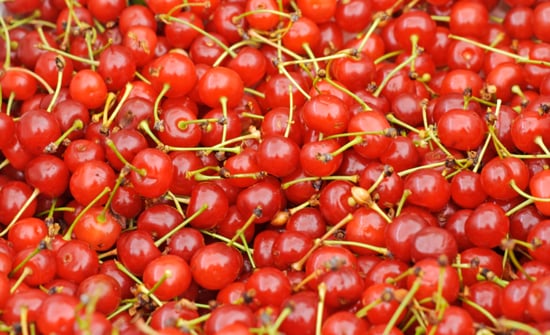 In comparison to sweet cherries such as Rainiers and Bings, tart cherries grow on smaller trees, and have a very short season that runs from mid-June until early July. In the United States, they're most prevalent in the Midwest.
Because of their acidity levels, they're cooked and sweetened in desserts, preserves, and drinks, although they are eaten fresh in parts of Europe. During the off-season, sour cherries may be purchased canned, frozen, or dried.